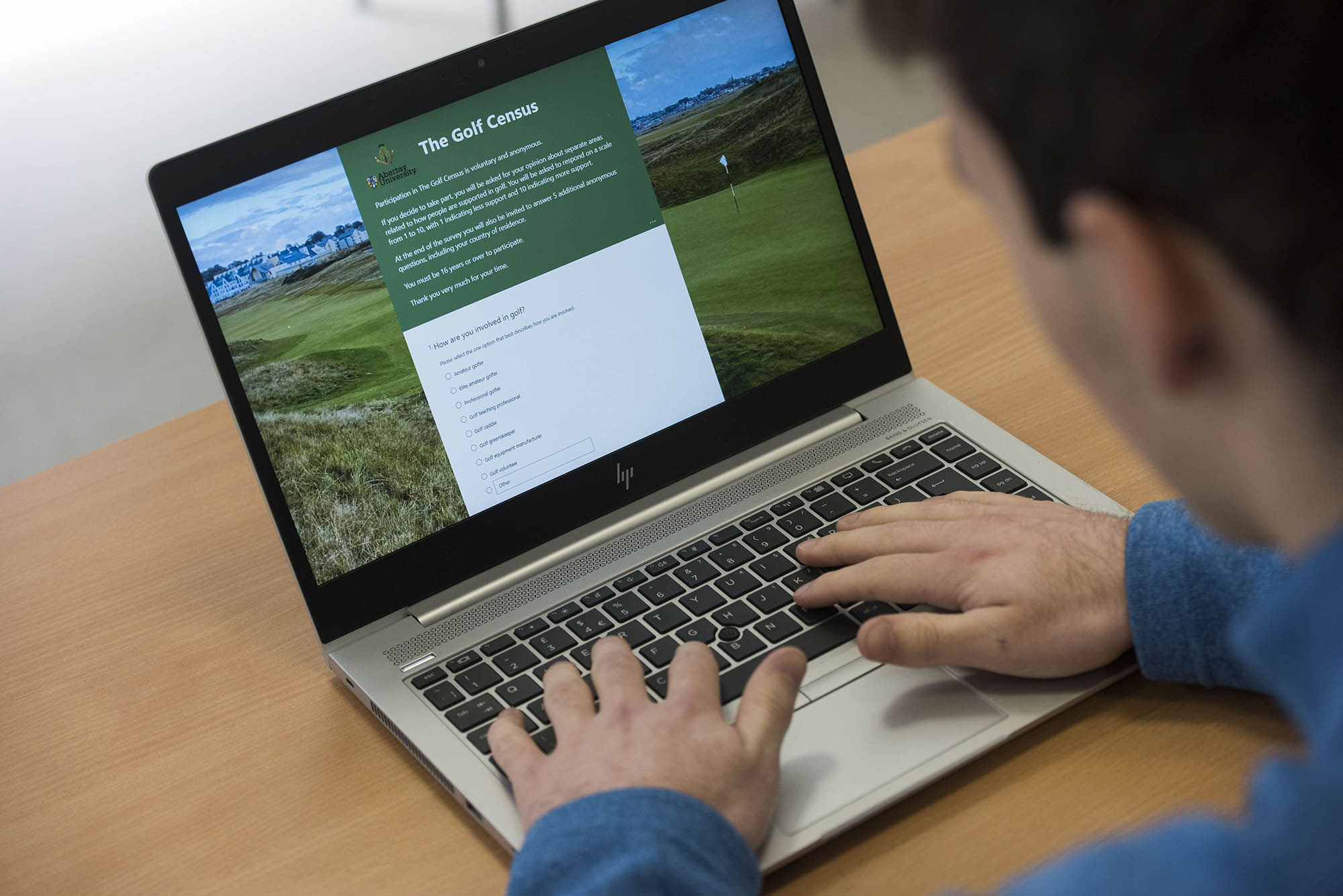 Golf is significantly important to society because of its wide-ranging benefits that include: physical wellbeing, mental wellbeing, individual development, social and community development and economic development. However, there is a risk that these benefits will not be realised if golf does not grow in a sustainable way and continue to innovate to improve how golf is perceived.
The mission of the Carnoustie Golf Links Research Hub in partnership with Abertay University is to make golf more accessible for anyone who wants to participate.
We aim to advance knowledge through research and innovation of the highest quality, with an emphasis on generating data that can help grow the game and have meaningful impact on the people involved in golf, both now and in the future.
The Hub specialises in the following areas:
1) Increasing participation in golf in under-represented groups
2) Health and wellbeing benefits the game of golf can provide to all involved
3) Developing and evaluating novel methods to enhance golf performance
4) The impact of major events
Watch the video
Read more about Carnoustie Golf Links and Abertay University's partnership
Photography Credit: Abertay University
The Global Golf Census 2022 – Results
We are delighted to share the results of the first study to be generated since the formation of the partnership – the Global Golf Census 2022 – designed to be the first and largest reaching international study assessing how people who participate in golf are supported in areas regarding sports injuries, mental health, safeguarding, career transitions, education, and equality, diversity and inclusion.
The dataset included responses from 2333 people collected in 2022 across 51 countries, including amateur golfers, professional golfers, elite amateur golfer, golf coaches, golf caddies, golf teaching professionals, golf architects, golf equipment manufacturers, golf greenskeepers, and golf volunteers.
The infographic below gives and overview of the results. The full dataset can be viewed here.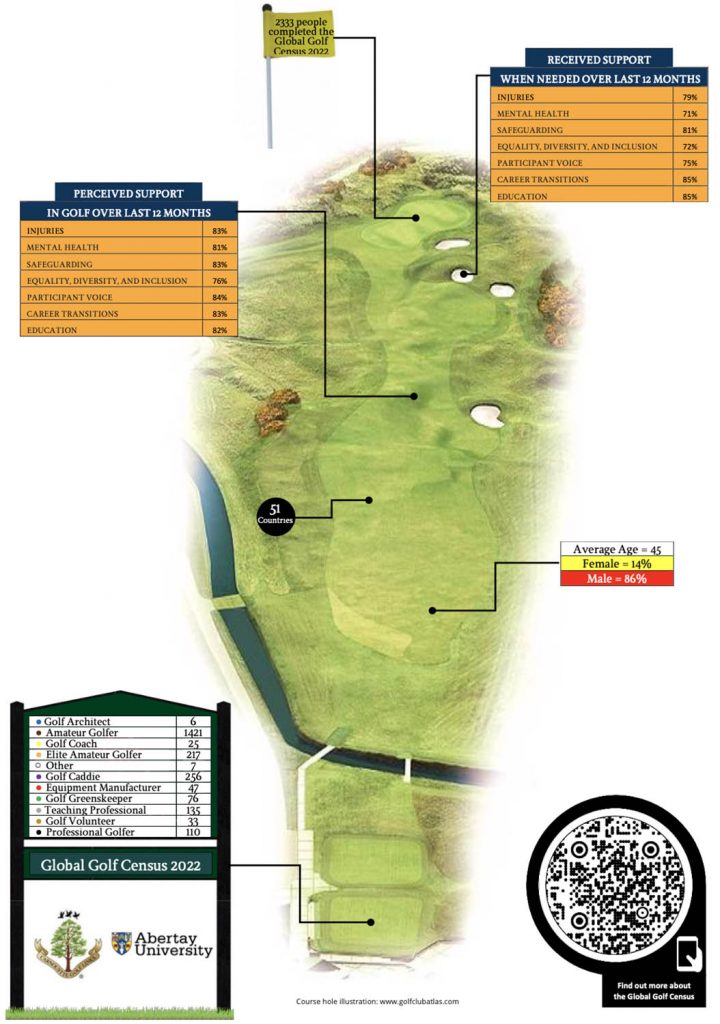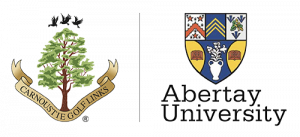 For more information, please contact: Professor David Lavallee, Chair of the Research Hub Steering Group ([email protected])
More stories:
Report reveals positive impact of AIG Women's Open at Carnoustie Golf Links
Abertay University and Carnoustie Golf Links collaborate on golf testing programme