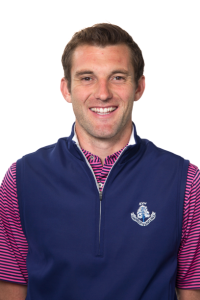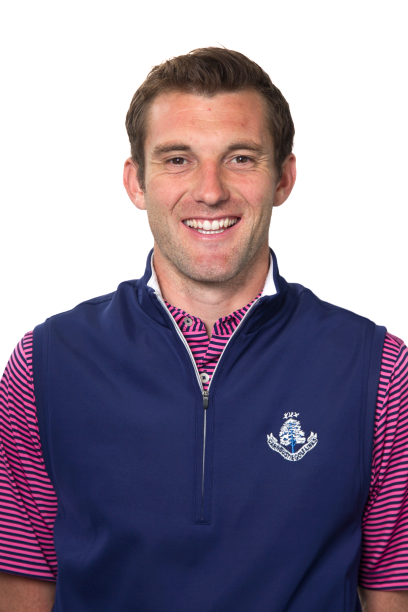 Keir McNicoll – PGA Head Professional 
Keir was born in October 1984 in Carnoustie, Scotland. Growing up in Carnoustie, it was through opportunities and coaching provided by Carnoustie Golf Links that enabled Keir to get into the game. Reaching a handicap of +2 as a 17 year old, Keir took the opportunity to further his career by moving to the USA to complete a golf scholarship at Lynn University in Boca Raton, Florida. After four successful years on and off the course, Keir returned to Scotland with a game that would take him to the very pinnacle of elite amateur golf; winning multiple events, lowering his handicap to a record breaking +6 and representing the Scottish national team across the world.
After turning Professional, Keir took the opportunity to complete his PGA training at Gullane Golf Club where he again showed his commitment and determination, winning the coveted PGA Trainee Of The Year award in 2016. Although still competing in tournaments on the PGA Tartan Tour, Keir's passion is now coaching and as one of the few Level 3 qualified coaches in Scotland, loves to help people improve and enjoy the game. Joining the Professional staff at Carnoustie Golf Links in 2017, Keir brings an energy and passion to help develop the game within the local community.
In 2019, Keir became the PGA Head Professional at Carnoustie Golf Links.
Other interests: Keir enjoys playing golf socially and competitively while still having a passion for football and many other sports. Spending time with family and friends, reading and travelling are his other pastimes.
What's in Keir's Bag?
Driver: Taylormade M5 9.5 degrees
Fairway: Taylormade M6 15 degrees
Utility: Taylormade GAPR #2
Irons: Taylormade P760 3-PW
Wedges: Taylormade Hi-Toe 52, 58 degrees
Putter: Taylormade Spider X Copper
Ball: TP5X
Favourite Course: Muirfield
Favourite Player: Tiger Woods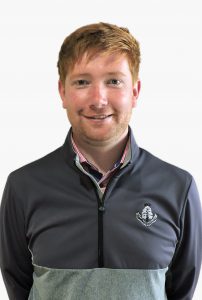 Stuart Milne – PGA Teaching Professional 
Stuart was born in Falkirk in 1992 and introduced to the game of golf by his grandfather at an early age. At the age of 8 Stuart joined his local golf club, Falkirk G.C, and began his golfing journey. Progressing through the junior ranks he represented his club and county whilst playing in national tournaments. At the age of 15 Stuart captained the growing junior section at Falkirk G.C before assisting the local professional in his coaching duties, completing his PGA level one coaching course at the age of 16.
At 18 Stuart moved to Fife to begin his golfing career at Balbirnie Park Golf Club by turning pro and beginning his PGA degree. Involved in an ever growing business, Stuart was exposed to all areas of the golf industry. After completing the PGA training programme and PGA Level 2 coaching award, Stuart's passion for teaching and custom fitting flourished whilst taking on head professional roles at Lochgelly Golf Club and Ballumbie Castle Golf Club.
In the Spring of 2019, after 8 years of being directly involved with the same organisation, Stuart moved on to us here at Carnoustie Golf Links as a PGA Teaching Professional bringing with him vast experience and knowledge in the practical side of the game.
Other interests: Stuart enjoys playing the game socially and competitively in the PGA Scotland ranks. Also has a great love for football and a keen follower of many other sports.
What's in Stuart's bag? 
Driver: TaylorMade Stealth Plus
Fairway: TaylorMade Stealth 4 wood
Hybrid: TaylorMade P790 UDI 3 iron
Irons: TaylorMade P760 4-PW
Wedges: TaylorMade High Toe 50, 54, 58
Putter: TaylorMade Spider X Navy
Favourite Course: Royal Dornoch
Favourite Player: Tiger Woods

Tom Phillips – PGA Teaching Professional 
Tom was born in Cardiff  in 1989 and began his golf journey at St Mellons Golf club at the age of 10. Progressing through the junior ranks he represented his club, county and country at junior level and captained the junior county team on numerous occasions leading them to success at intercounty tournaments across the south west.
At 18, Tom began working at Cardiff Golf Centre where he began his PGA Foundation degree and the start of his coaching career working alongside well established coaches. In 2013, Tom made a move to further his career to Hadley Wood Golf Club in North London where he would complete his PGA Degree in 2015.  Alongside representing Hadley Wood at Regional, National and International PGA events, Toms passion for coaching developed during his time at Hadley Wood as he was able to shadow and learn from some of the world's leading Golf Professionals and apply this in his own coaching sessions. After 5 years at Hadley Wood, Tom moved to The Shire London where he began coaching on a full-time basis and once again was able to work alongside some of golf coaching's leading figures.
After nearly 10 years in London, Tom moved to Scotland and after a short but successful tenure as Head Professional at Murrayshall Golf Club in Perth, Tom's passion for Golf coaching drew him to his role here at Carnoustie Golf Links as part of the PGA Development team where his vast knowledge and experience allows him to help golfers of all ages and abilities increase their performance and enjoyment of the game!
Other interests:
What's in Tom's bag? 
Driver: TaylorMade Stealth Plus
Fairway: TaylorMade Stealth 3 wood
Hybrid: TaylorMade P790 UDI 3 iron
Irons: TaylorMade P760 4-PW
Wedges: TaylorMade High Toe 50, 54, 58
Putter: TaylorMade Spider X
Favourite Course:
Favourite Player: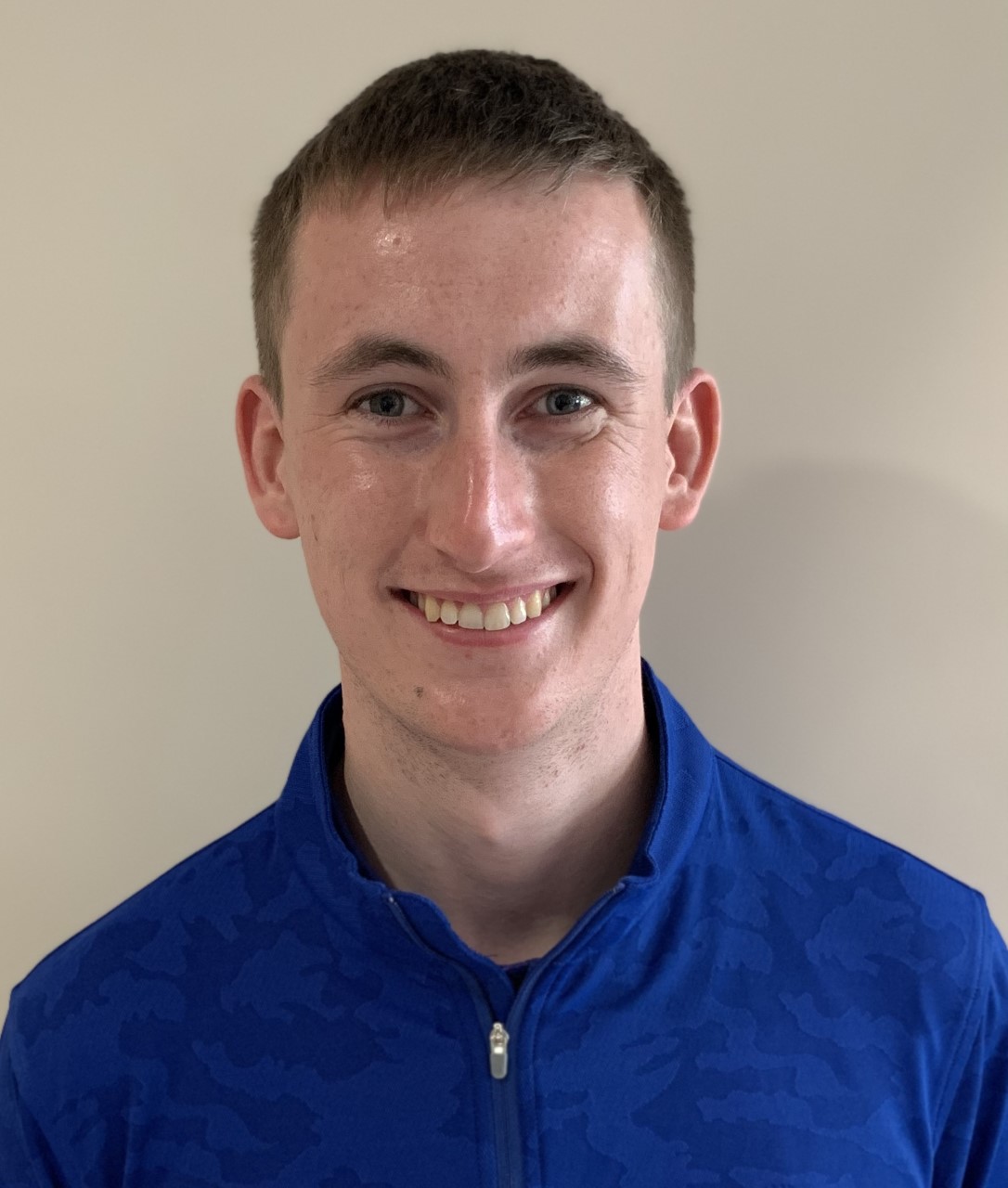 Dan Morris – Trainee PGA Professional 
Book A Beginner or Junior Lesson With Dan
Dan was born in 1998 in Preston and began golfing aged 4. He joined Penwortham Golf Club aged 8 as their youngest ever member. He progressed quickly as a junior and represented the junior team, men's scratch team and was involved with the county set up aged 16. At age 16 he moved to Fairhaven Golf Club and continued his success at his new club at junior and men's level.Other InterestsDan enjoys playing golf socially and competitively and hopes to be able to compete against professionals during his training. He also enjoys football supporting Liverpool as well as being a fan of other sports too. He also enjoys spending time with friends and family and travelling and hopes to see as much of the world as possible.
After leaving college, Dan went to The University of Stirling for 3 years and played for the golf team winning multiple team titles in his 3 years. He was also part of the Stirling team who finished runner up at the Scottish Universities Championships in 2019. After leaving university, Dan continued to play full time amateur golf competing in top level amateur events at regional and national level and also attempting to qualifying for The Open Championship several times achieving a handicap of +5 by the time he turned professional. Dan joined Carnoustie golf links in March 2022 and began his PGA qualification later that year and is scheduled to finish his training in 2025. He is a passionate supporter of junior golf and growing the game as much as possible and hopes to learn from the knowledge of other professionals as he completes his training.
What's in Dan's bag? 
Driver: TaylorMade Stealth 2 Plus
Fairway: TaylorMade Stealth 2 Plus 3 Wood
Hybrid: TaylorMade P790 UDI 2 Iron
Irons: TaylorMade P7MC 4-PW
Wedges: TaylorMade MG3 50, 54, 58
Putter: TaylorMade Hydro Blast Bandon 1
Favourite Course: Royal St George's
Favourite Player: Tommy Fleetwood