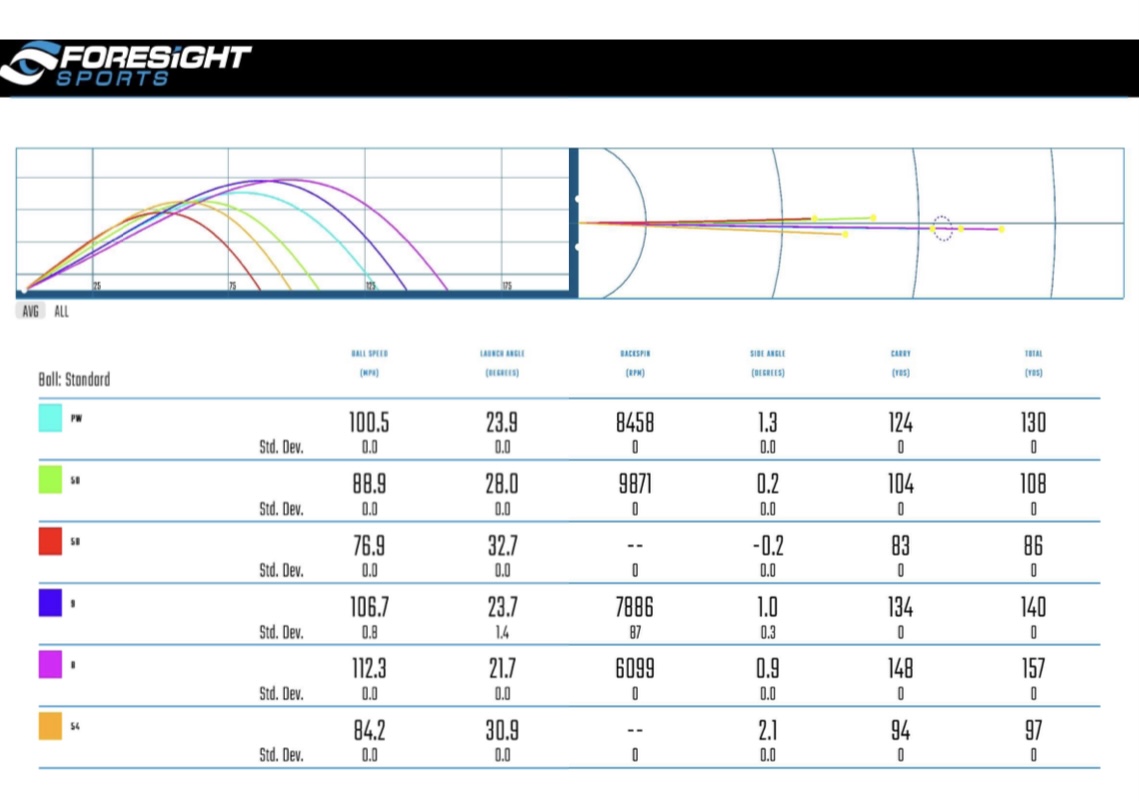 Distance Gapping Session
Having confidence in your game stems from commitment to each shot. Knowing your carry and total distance yardages with every club in your bag will allow you to create this commitment. However, too many golfers are guessing distances and often let their ego get in the way of the facts. Having a distance gapping session will eliminate all guess work and allow you to head to the course with perhaps the most under-rated piece of information in golf – knowing how far your clubs actually go.
What will I learn from the session?
During the session we will measure exactly how far you hit each club in your bag. The personal report created will allow you to use the knowledge where it matters most – on the golf course.
We will measure your "approach" shots with your shorter irons and wedges, allowing information to be gathered on shots that are not always hit with a full swing.
By the end of the session you will also have a good understanding of how different ball flights (high vs low) can affect the carry and total distance of each shot.
We will also identify areas in your game that need to be improved through ball speed consistency.
Where will the session take place?
In our state-of-the-art indoor performance centre at Links House. We will use the Foresight Sports GC Quad to measure and track all shots played.
Who will assist me during the session?
The Gapping Session will be overseen by one of our PGA Professionals from the Golf Development Team who will be on hand to suggest fixes if any yardage gaps arise.
How can I book a session?
You can book a session by clicking HERE.
Each session costs £55 and will last 1 hour.
Any further questions please contact us at [email protected]