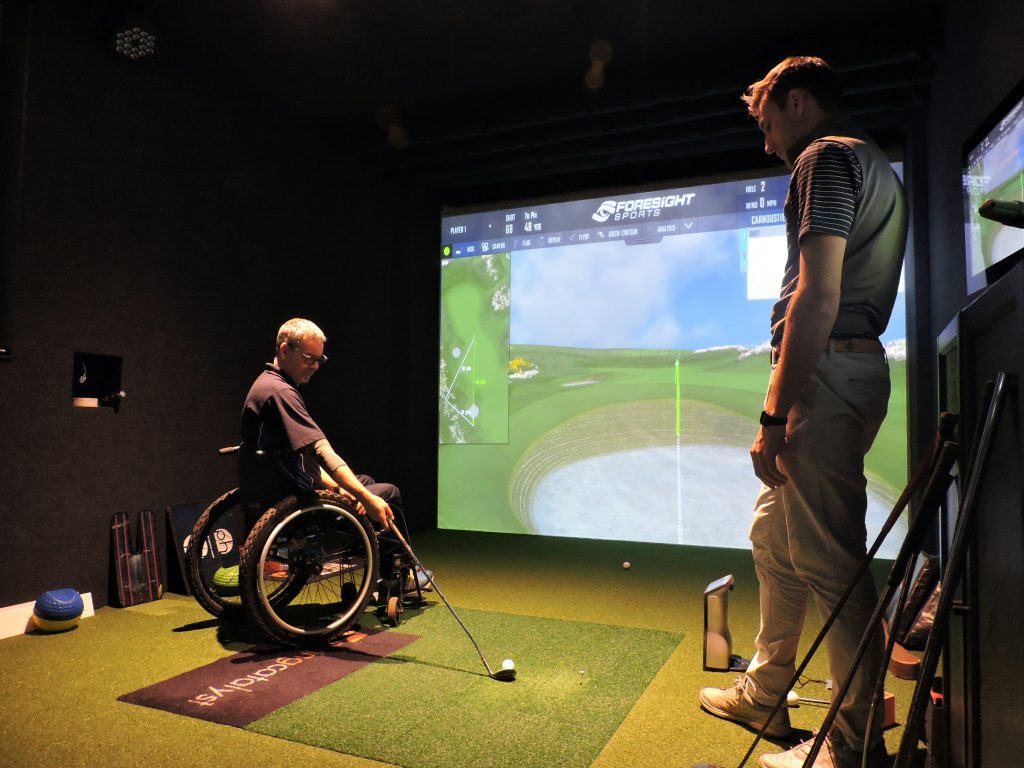 Golf Development at Carnoustie Golf Links is unique. Whether you are a scratch golfer, a beginner, a wheelchair user or a junior golfer, Carnoustie Golf Links is where you should want to learn and improve your golf.
With four dedicated PGA Professionals available to guide you and practice facilities that include a state-of-the-art Indoor Performance Centre, you know your game is in good hands.
The Golf Development Team offer both individual and group golf coaching sessions, while also engaging with golfers from our local community through our Carnoustie Craws Junior Golf Academy, Ladies Get into Golf programme and Golfers with Disabilities sessions.  Various themed group coaching sessions are also available at certain times throughout the year and information on these sessions can be found in our drop-down menu.
At Carnoustie Golf Links, we believe golf should be played by everyone in our community and through our commitment to golf we feel anyone of any age and ability can improve at this great game. To learn more about what we do, please explore the website or get in touch by contacting [email protected].