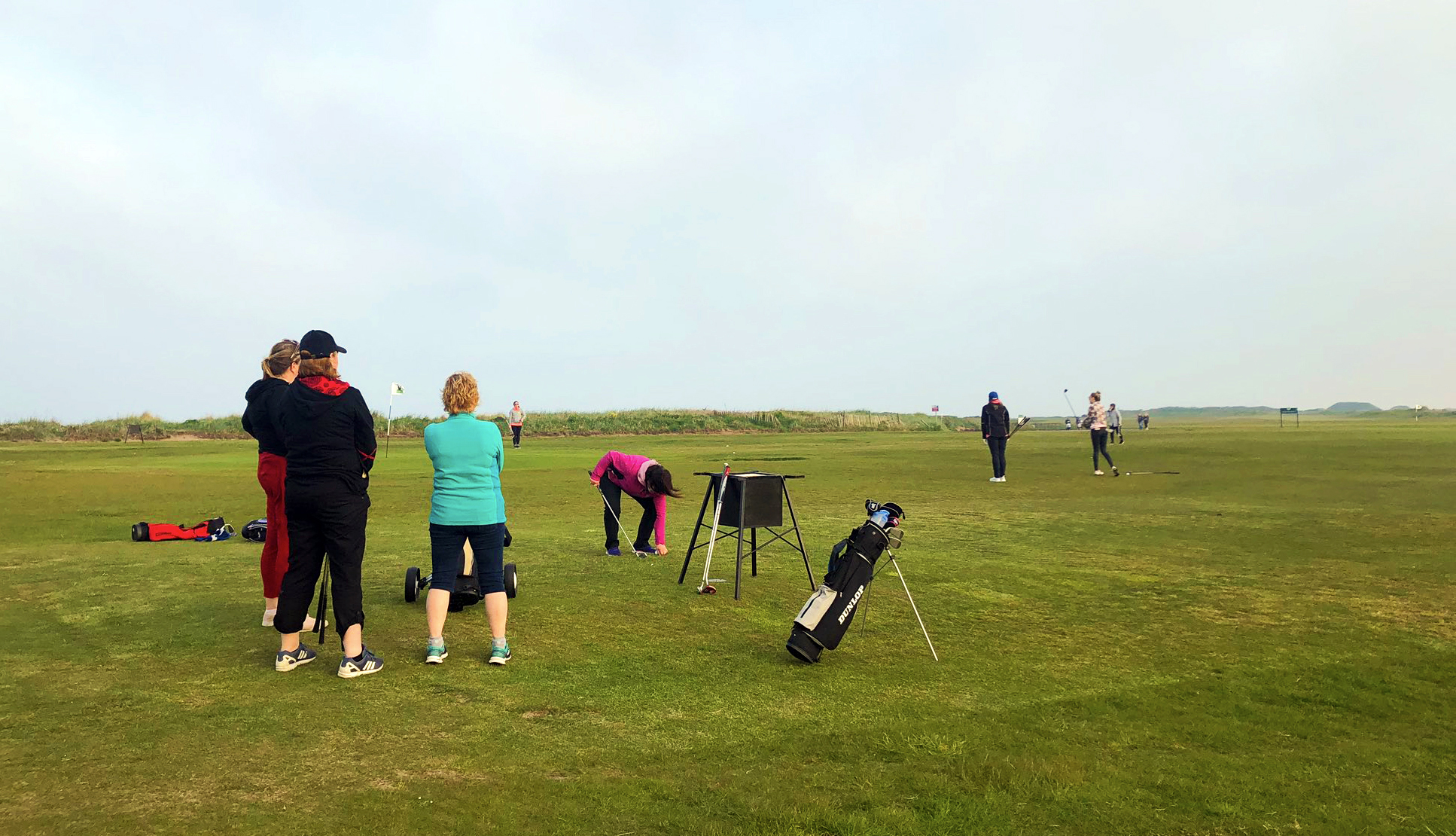 Women's Get Into Golf Coaching  
Our second block of the 2021 season is scheduled to begin on Monday June 7th. There will be three evening sessions available to join at 5-6pm, 6-7pm & 7-8pm.
There is also the opportunity to come along on a Wednesday evening (7-8pm) and play 5 holes on the Nestie Course at Links House. These sessions are ideal for putting into practice what you have been coached on the Monday sessions. These will also be supervised by a PGA Professional.
Our goal is to give you an opportunity to enjoy golf and these fun and engaging sessions will allow you to do that. The sessions will be held outdoors at the main practice area and will focus on;
Putting (Week 1)
Chipping and Pitching (Week 2)
Iron play (Week 3)
Driving (Week 4)
The group coaching sessions are limited to 12 people per group and times will be offered on a first come, first served basis. Cost of the 4-week block of coaching is £40, with all clubs and equipment provided if required. All you need to do is be ready to have a great time learning this great game!
If you have any questions, please get in touch – [email protected]