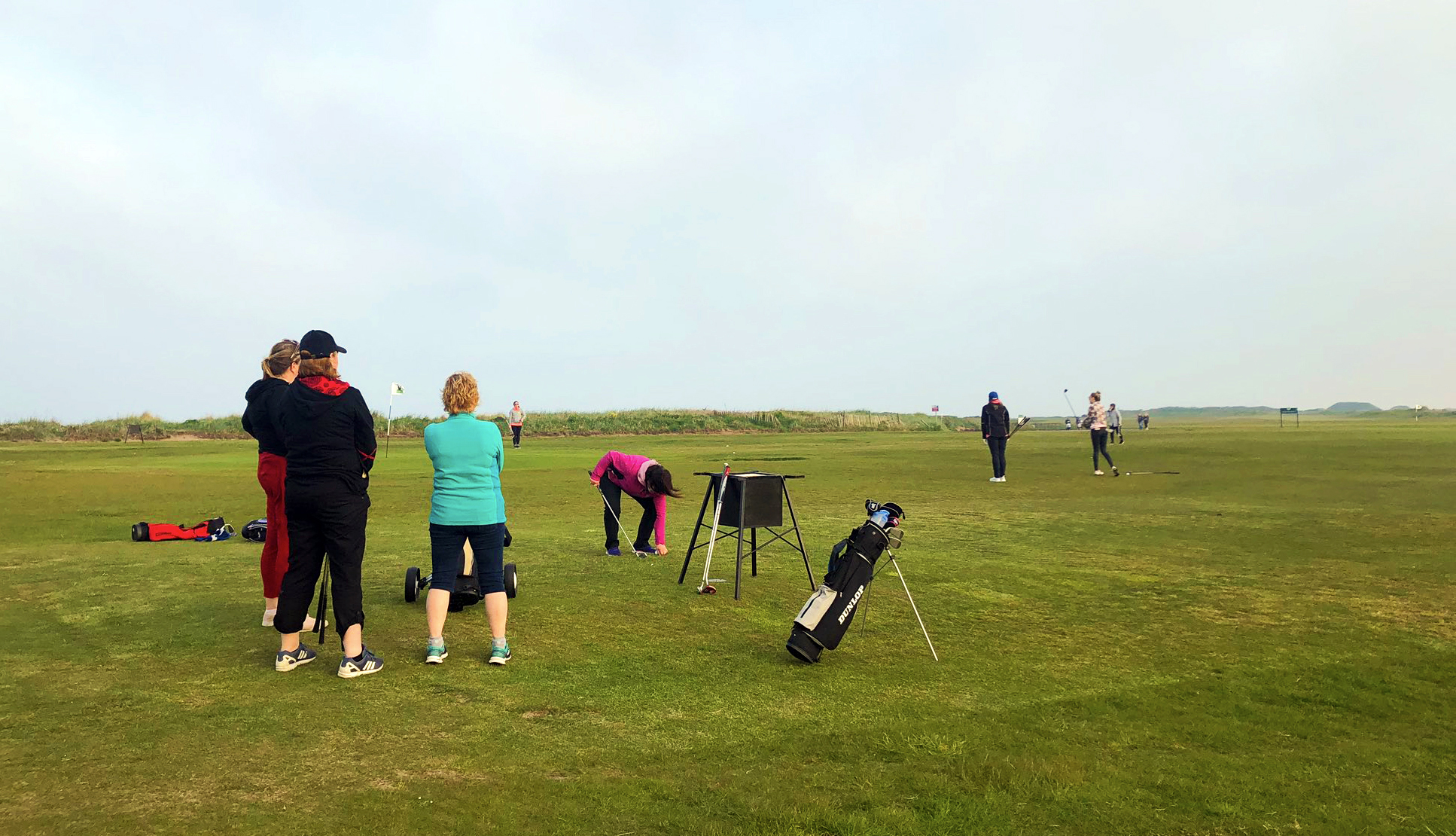 Women's Get Into Golf Coaching – Summer Sessions 2022! 
We have a fantastic Get Into Golf coaching program here at Carnoustie Golf Links which will allow you learn the basics if you are completely new to the game or continue your development in your golfing journey if you have played before!
You will get the chance to attend weekly outdoor coaching sessions with our PGA Golf Development Team and also have the opportunity to play each week on our fantastic 5-hole developmental course "The Nestie".
Our goal is to give you an opportunity to enjoy golf and these fun and engaging sessions will allow you to do that. Getting out on the course is something that we hope you will embrace as playing the game is definitely the best part!
We run sessions from April to September (4 week blocks) with coaching sessions available at various times on Monday evenings and playing sessions available on Wednesday evenings. There are three time options for Monday evening (5-6pm, 6-7pm, 7,8pm) and you can choose your session from the registration options below. The Wednesday evening playing session is from 7-8pm and all participants from the Monday evening coaching sessions are invited to attend this session. Please see details of the next available session dates below.
Week One;
11th July Group Coaching – Putting (Links House Putting Green)
13th July Playing Session (Nestie Course)
Week Two;
18th July Group Coaching- Short Game (Practice Area)
20th July Playing Session (Nestie Course)
Week Three;
25th July Group Coaching – Full Swing Irons (Practice Area)
27th July Playing Session (Nestie Course)
Week Four;
1st August Group Coaching – Full Swing Woods & Recap (Practice Area)
3rd August Playing Session (Nestie Course)
Registration links for the next block of sessions are available below.
Cost of each 4-week block of coaching is £50, with all clubs and equipment provided if required. All you need to do is be ready to have a great time on the golf course!
For any further information please contact; [email protected]