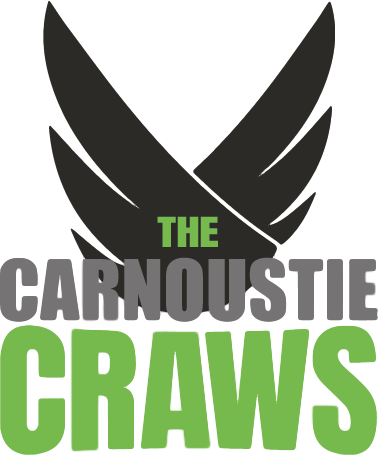 I want to improve my golf in a fun and friendly environment with other young players.
We are delighted you are interested in golf and are looking to improve your golf skills! Golf is a major part of growing up in this town and being involved in the sport is a fantastic way to challenge yourself, meet new friends and most importantly, have a lot of fun. This is the start of what could be an incredible journey and we look forward to seeing how much you can develop and improve.  
Here is some information to help you out…
Coaching for young golfers at Carnoustie Golf Links
Free group coaching is offered to all members of the local community from Primary One (age 5) to S6 (age 18). You must either attend Carnoustie High School or one of the local Primary schools (Burnside, Woodlands, Carlogie, Monikie, Newbigging) or hold a Carnoustie Golf Links season ticket.
When are the sessions held?
Group coaching sessions will be held in school term time from April-October on Tuesdays, Wednesdays, Saturdays and Sundays. Sessions on Saturday and Sunday are 45-minutes long and run from 8am-1.45pm. Sessions on Tuesday and Wednesday are 30-minutes long and run from 4pm-6pm.
There are also on course playing sessions held on Friday evenings (5.15-7.30pm) and Sunday afternoons (4-5.30pm).
During the school holidays (Easter, Summer and October) golf camps will be held where young golfers will be able to attend coaching sessions for 3 consecutive days. Please see dates and times below.
What day will I come to coaching?
Saturdays are reserved for young players who are in Primary Six or above.  
Sundays are reserved for young players who are in Primary Three to Primary Five.
Tuesdays and Wednesdays are reserved for young players who are in Primary One and Primary two.
Sunday afternoon sessions will be held on the Nestie Course (5 holes) and the Burnside Short Course (7 holes) and are aimed at all young golfers who are attending the group coaching sessions. To progress to the Burnside Short Course (Level 3 of our playing pathway), a young golfer will have managed to complete the Nestie course in no more than 24 strokes (Level 2 of our playing pathway).
Friday evening sessions generally take place on the Burnside Course and are aimed at young golfers who currently don't have an official handicap but have the ability and skill level to competently play from the Black Tees. They will also have completed the Burnside short 7-hole course (level 3 of our playing pathway) in no more than 34 strokes. 
How do I register for coaching?
You can join the coaching sessions at any time between April-October but early registration is encouraged (February) due to space limitations.
Please click the link to complete the Junior Golf Registration Form.
Holiday Camp Coaching registration is separate from the standard registration form. The Golf Development Team will notify all players within the Academy of when these forms become available to complete.

Coaching Schedule 2020
Season Launch Night – Friday 17th April
Saturday Coaching
Block 1: Saturday 25th April – Saturday 27th June
Block 2: Saturday 15th August – Saturday 26th September
Sunday Coaching
Block 1: Sunday 26th April – Sunday 28th June
Block 2: Sunday 16th August – Sunday 27th September
Tuesday Coaching
Block 1: Tuesday 21st April – Tuesday 23rd June
Block 2: Tuesday 11th August – Tuesday 22nd September
Wednesday Coaching
Block 1: Wednesday 22nd April – Wednesday 24th June
Block 2: Wednesday 12th August – Wednesday 23rd September
Friday evening playing sessions:  
Block 1: Friday 24th April – Friday 26th June
Block 2: Friday 14th August – Friday 25th September
Sunday afternoon playing sessions:
Sunday 26th April – Sunday 27th September

Holiday Camp Schedule 2020
Easter Holiday Camp: 6th – 8th April
Primary 3 and above: AM
Primary 1 and 2: PM
Summer Holiday Camp 1: 6th – 8th July
Primary 3 and above: AM
Primary 1 and 2: PM
Summer Holiday Camp 2: 20th – 22nd July
Primary 3 and above: AM
Primary 1 and 2: PM
October Holiday Camp: 14th – 16th October
Primary 3 and above: AM
Primary 1 and 2: PM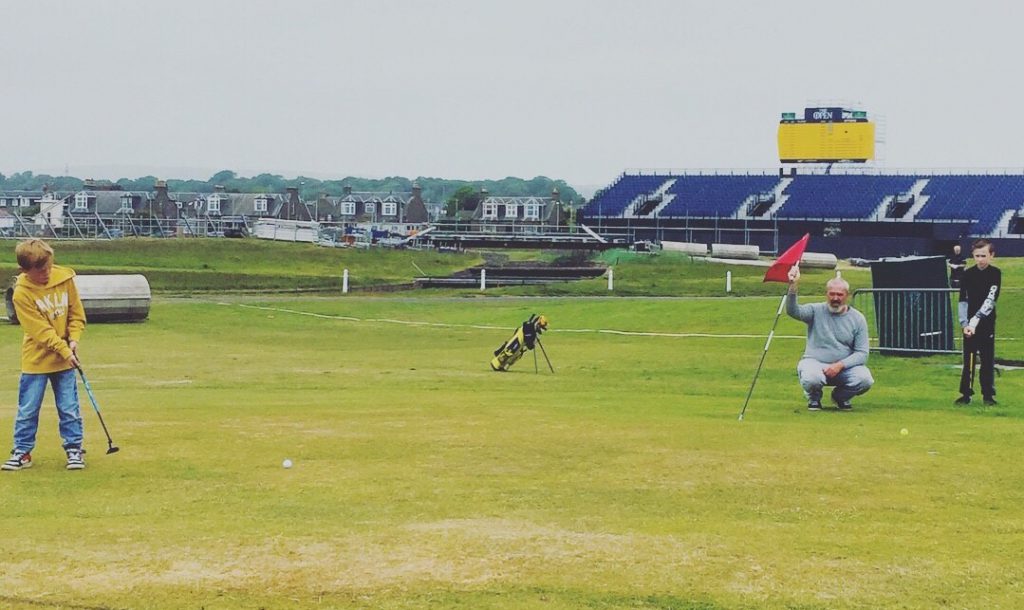 I don't have any golf clubs, is that OK?
We are supported and supplied by one of the best junior golf club manufacturers – Golphin 4 Kids. They are a Scottish based company and have supplied us with a fantastic range of clubs of various sizes and weights that are perfect to learn the game with. Use of this equipment is free and a selection of appropriate equipment will be available at every coaching session. If you love the products and would like to purchase some clubs of your own, please visit Golphin's website. 
What should I wear?
Anything that is appropriate for the conditions! As you know, the weather is volatile here on the East coast of Scotland and staying warm and dry is usually the priority. Golf shoes aren't a necessity either but a training shoe that provides a little bit of grip would be best if conditions are damp underfoot. 
Who will coach me during the sessions?
Carnoustie Golf Links have three amazing assistant PGA Professionals that will help you develop your golf skills and become the golfer you want to be! Every session will be led by one of the PGA professionals and with support from PVG Disclosed volunteers, the coaching sessions will be a safe and fun place to improve your golf with your friends. 
What is "My Pathway 2 Golf"?
Our goal is for you to enjoy golf as much as possible. If you enjoy playing the game now then you have the potential to play the game for a very long time. Launched at Carnoustie in April 2018, the pathway is designed to inspire a future generation of golfers and through the free App, you can track your progress, upload your achievements, watch videos on how to make your practice more enjoyable and compete against your peers through our online skills challenge and on course leaderboards! The pathway also encourages parents to interact with their children's experiences as they share their progress via the app. When you sign up to attend coaching at Carnoustie Golf Links, you will be able to will be able start your own 'Pathway 2 Golf' by creating your online profile here. 
How do we track progress?
Every player who attends the coaching sessions will be enrolled in the Carnoustie Golf Links Pathway to Golf. This pathway will engage the young golfer to achieve Bronze, Silver, Gold, Platinum, Ruby and Diamond standard in all the following golf skills development areas: 
Putting

 

Chipping

 

Pitching

 

Full Swing

 

On Course Play

 

Rules & Etiquette

 
When the young golfers have reached Diamond Standard at Level 5 of our On Course Pathway they will be at a level ready to achieve a handicap and the PGA Professional will recommend joining one of the local golf clubs. To be awarded Bronze, Silver, Gold, Platinum, Ruby and Diamond standards, the young golfers will need to complete the various skills challenges associated with each golf skill development area. 

Did you know that The Carnoustie Craws have their very own clothing range?
Our exclusive range of Carnoustie Craws apparel has been designed with the Junior golfer in mind. Along with the
members of our junior academy, known as The Carnoustie Craws, every junior golfer is invited to sport this exclusive
range, whether they are just starting out, or a professional in the making. Kids can now enjoy a range
of fun, comfortable and stylish clothing suitable for any budding young golfer.
Drop in to The Professional Shop to find out more and view the range!