The Carnoustie Craws High Performance Programme aims to nurture and develop the next generation of Scottish junior international players and aspiring professional golfers. For a junior golfer to reach the standard of performance that will allow them to compete at national events and succeed at the highest level will take passion, commitment, patience and above all else, determination. In the Craws High Performance Programme, we will support each player to achieve their individual goals, diving deeper into the technical, tactical, physical and psychological attributes required to be a leading junior golfer. The programme will provide the framework to allow each player an accelerated pathway to reach their potential.
Who can attend the programme?
There will be two groups within the programme based on age/ability:
Group 1 – Players who are Under 12 years old*
Group 2 – Players who are Under 18 years old* and hold appropriate handicap index
*Age cut-off dates are 1st January 2022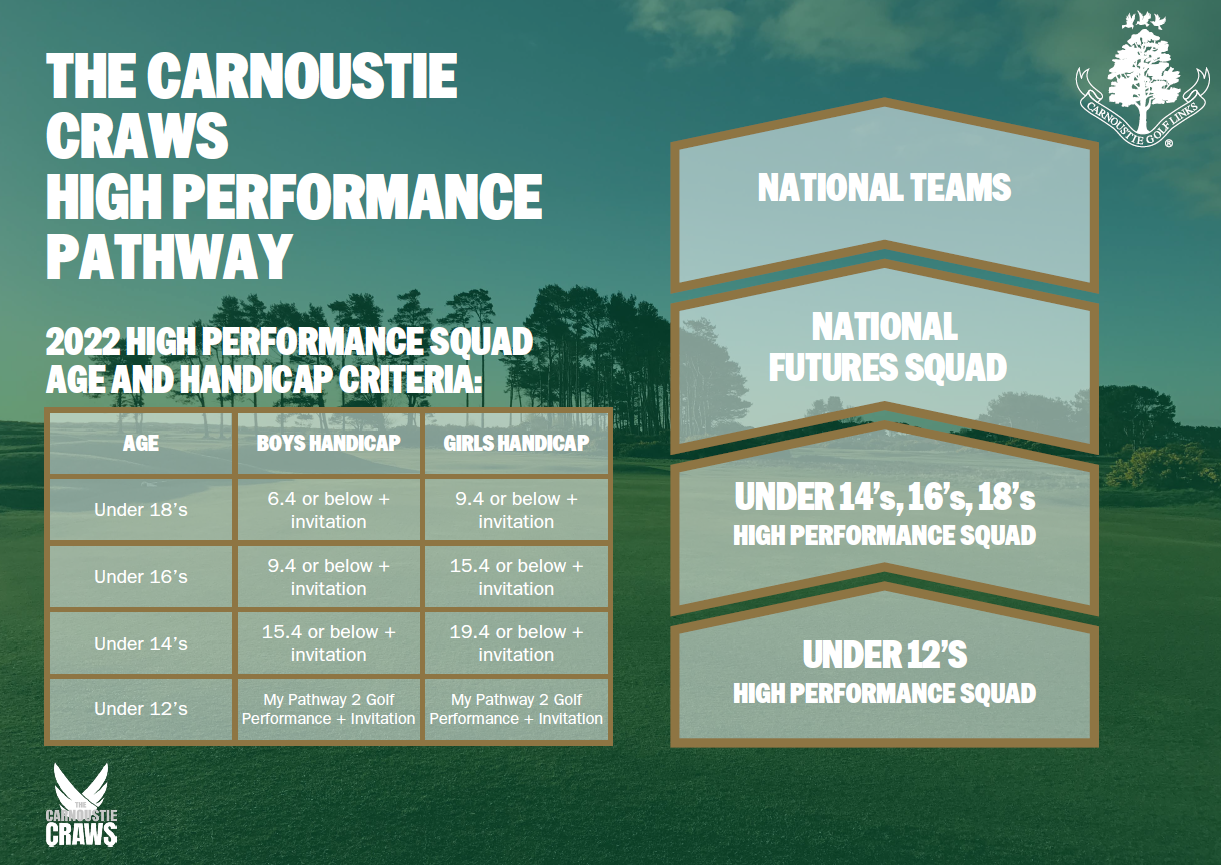 What is involved in the programme?
Summer Months: April to October
Two group performance training sessions per week
One individual lesson per month
Tournament support and guidance
Winter Months: November to March
One group performance training session per week
One individual lesson per month
How Do I Get Involved?
Under 12's
Players will be members of The Carnoustie Craws Junior Golf Programme and will be invited by the PGA Coaches to join The High Performance Programme. Criteria assessed will include scoring performance on My Pathway 2 Golf On Course Pathway.
Under 18's With a Handicap Index
Players will meet the age and handicap criteria outlined in the 2022 Carnoustie Craws High Performance Pathway and will have previously demonstrated the key character attributes required to achieve success.