Play Carnoustie Golf Links and Goswick Links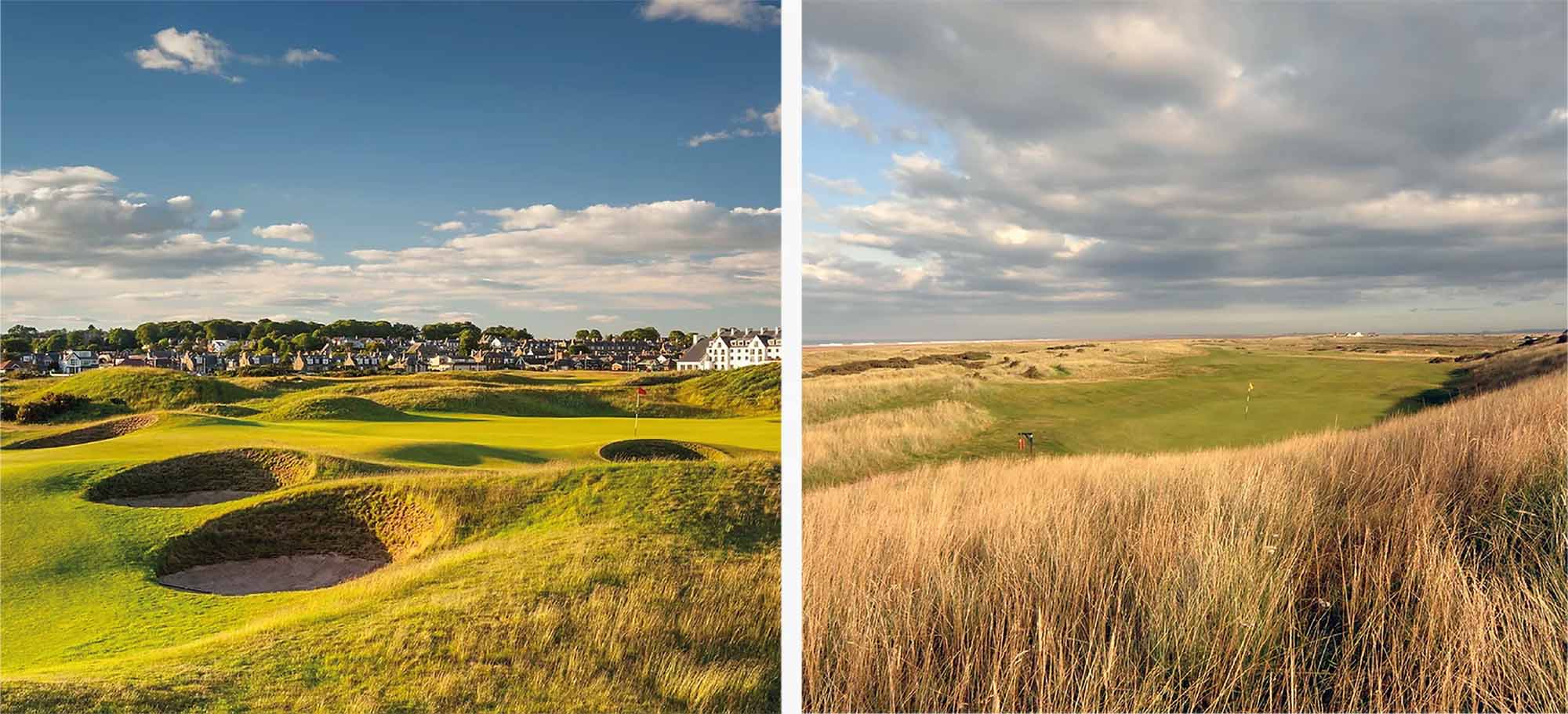 Take on our Open Championship challenge in its 150th year…
Prepare yourself for the challenge by playing Goswick, a Regional Qualifier for the Open Championship. Then advance to Carnoustie, the Open Championship Links considered to be 'Golf's Greatest Test.' ​ You'll never have a better opportunity to find out if your game has what it takes. Availability through 2023 is limited.
From £252 per person
————————-
Angus Residents
Do you live in Angus?
Did you know, you can receive a 50% discount on green fees at Carnoustie?
Why not book a round on The Carnoustie Championship or The Carnoustie Burnside Course!
T&C's apply: Proof of residency is required for all golfers taking up this offer. You are considered a resident of Angus if you pay your Council Tax to Angus Council. Standard booking T&C also applies.
For more details and booking, call 01241 802270,  email [email protected]
or fill in the form here https://www.carnoustiegolflinks.com/angus-bookings/