Irrigation works updates
Here you will find the latest news and updates on the irrigation system, including any disruption to play and notification of completed works. We will start populating this page as the works begin and throughout the project.
About the project
In October 2022, Carnoustie Golf Links will begin to install a brand new, state-of-the-art, irrigation system. The new system will provide better quality water for the golf courses, tackle some long standing sub-optimal issues and help us on our way to become a more sustainable organisation.
Below we have compiled a list of frequently asked questions on the project.
FAQ's:
When will the works take place and what can golfers expect?
The installation of the new irrigation system will require a significant amount of work; from water sourcing through boreholes, to water delivery and distribution, to playing surfaces through sprinklers and controls.
The installation will take place over the winter to avoid major upheaval and subject to weather will take 20 weeks from October to March.
Work in October will mainly be on the main pipework, with works on the playing surfaces of the course waiting until the winter season kicks off in November.
During the installation, disruption will be kept to an absolute minimum, however, to ensure safety to all contractors, there may be a time where we will need to shorten or even close a hole for work to be carried out.
We understand that communication will be key for local golfers, and we will make sure that we communicate regularly what is going on around the course at certain times of the project. This will be done through our weekly email updates, we will also liaise directly with clubs and we will update this page also. Information signage will also be placed on the first tee and in Links House advising of what can be expected.
This is an exciting time at Carnoustie Golf Links, as we continue our journey as an industry leader in sustainability and golf course management.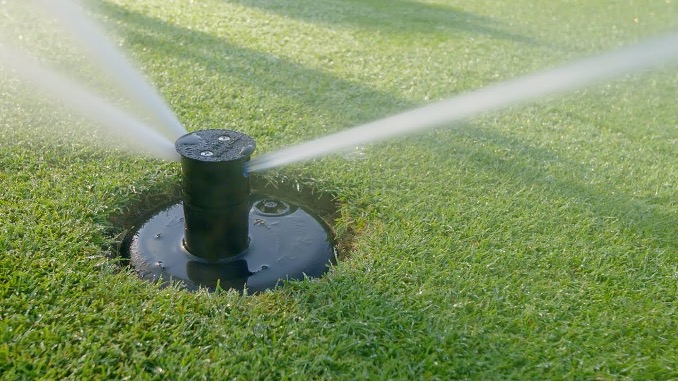 Do we not currently have an irrigation system?
The existing irrigation system at Carnoustie Golf Links varies in age, however, generally the system is 20+ years old. The average lifespan of an irrigation system is normally between 20-25 years.
The overall system is a hybrid across the three golf courses, which has been added to and updated over the years, influencing the harmony and operation of the system. The aim of any irrigation system is to apply water evenly and accurately.
The existing system does not meet modern Championship facility requirements in terms of water use efficiency and control, ensuring that water is targeting where it is needed and minimising overthrow into areas where water is not required.
The ability to apply water uniformly encourages the finer, hardier grasses and is essential in sustainability as we look to save water, energy and promote the required grass types on a links course.  The quality of water is also vitally important to the health of the golf courses. Carnoustie's new system will see use of new deeper boreholes which will provide a much better quality of water; including the reduction of iron, which was a consistent challenge in the existing water supply. Our water extraction licence has been amended under the supervision of SEPA and in conjunction with consultant hydrologists.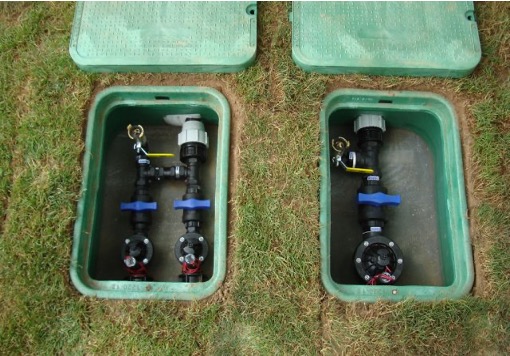 Who are Rainbird?
As the global leader in irrigation, Rain Bird has a rich history in the golf community dating back to 1933. Since then, irrigation and the management and movement of water have remained its sole focus.
Trusted by golf course managers, its technologically advanced irrigation systems enable them to perfect playing surfaces at iconic sporting venues around the world.
Rain Bird is committed to 'The Intelligent Use of Water' through its products, partnerships, leadership and education. Research and development teams work with greenkeeping teams and technicians to develop forward-thinking water, energy and labour-saving innovations.
More than 450 patents confirm the strength of its commitment to delivering solutions that set the standard for playability and performance while preserving the planet's most precious natural resource.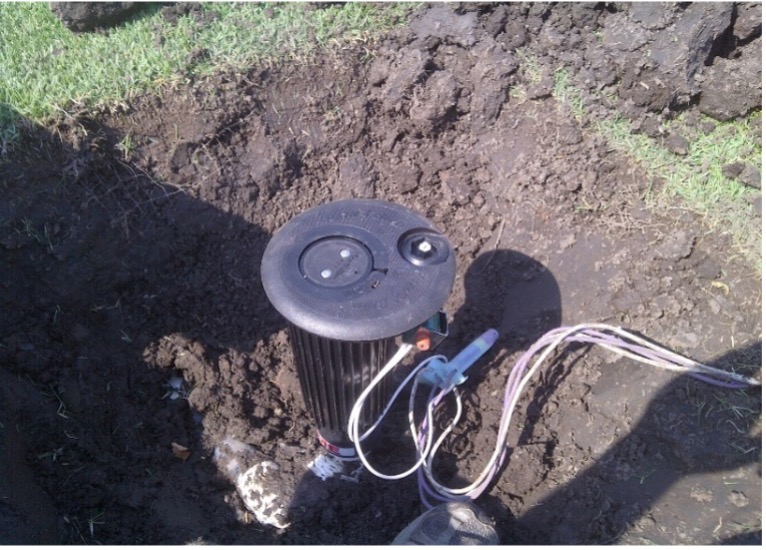 Rain Bird Features to Maximise Water Source and Drive Sustainability:
Rain Bird's innovative irrigation products ensure that water is applied in the most eco-friendly and efficient manner. Rain Bird's commitment to work with Carnoustie Golf Links is to design and fine-tune an irrigation system that will serve as a benchmark for environmental stewardship, water efficiency and water conservation. With the Rain Bird IC System™, Carnoustie Golf Links will have the technology and the data to demonstrate how effective and efficient irrigation management should be.
Real-Time Response – Designed to deliver a real-time response to changing conditions (Rain Cans, Weather Stations etc.). Rain Bird Central Control systems make it easy to automate and streamline irrigation management saving – time, labour, reducing cost of power & water.
Timeless Compatibility™ – Unlike their competitors, Rain Bird's software and software updates will work with in-ground components, so in the future we know that any new Rain Bird technology will integrate with our current system ensuring a lower long term cost of ownership.
Dynamic Flo-Manager® – Maximizes Water Window Efficiency by calculating most efficient water use, reducing wear and tear on the entire irrigation system – pump station to rotor. Dynamically responds to field inputs (sensors, weather stations, pump stations). Saving electricity as the pump is running at peak performance, this will cut down on excessive power usage.
QuickIRR™ – Quick and easy, this makes building irrigation programs simple for anyone to manage. A new program can be created in less than a minute.
CYCLE+SOAK™ – Precise control of irrigation by eliminating wasteful runoff (water waste) through matching each sprinkler's application rate to the localized soil infiltration rate.
Dryrun™ – Effectively fine tunes our irrigation programs for peak performance – saving time, water & reducing cost of power & water.
Pump Profiling™ – Reduces pump station power consumption during peak electrical rate periods.
Mobile Interface – CirrusPRO is fully mobile, we will have access to our full irrigation system anywhere and anytime.
RainWatch™ – Active rainfall monitoring with user defined irrigation responses to dynamically adjust and incorporate rainfall volume for each station thus applying water exactly as needed and preventing over saturation or under application. The Rain Bird Central, in real-time, can shut off irrigation or re-calibrate to adjust for a rain event.
Distribution Uniformity – Rain Bird 752 Rotors distribution uniformity is market leading at 92% efficient which means more accurate and efficient irrigation
Reporting – Advanced reporting that allows you to monitor the amount of Irrigation applied and giving unrivalled reporting tools.
IC System – optimizes water application through individual station control at each rotor and valve.
IC System – reduces equipment, installation, and maintenance costs by using less wire, fewer splices (2 splices compared to a decoder system that requires 4 (reducing future failure points)) and fewer interfaces than other field control options.
Future Proof Your Investment – IC Rotors are built with the same high quality cases and internals as other Rain Bird valve-in-head rotors, for maximum commonality of parts, tools, and operations. The ICM can be retrofitted on all Rain Bird valve-in-head rotors manufactured since 1992.
Rotor & Valves – Compact and durable case made from chemical-resistant, glass filled polypropylene that is 30% stronger and more impact resistant than ABS material used by competitors.
What are the expected timelines?
Late August/Early September: Borehole drilling (expected to take 4-6 weeks)
Mid/Late September: Contractor on site preparing ground for new pumphouse and storage tanks
October: Service trench dug from pump house to courses for mainlines and control cables
October: Storage tanks installed
Mid/Late October: Removal of old sprinklers on The Championship Course
Early November: Installation begins on The Championship Course (9th hole)
Early March: Installation complete