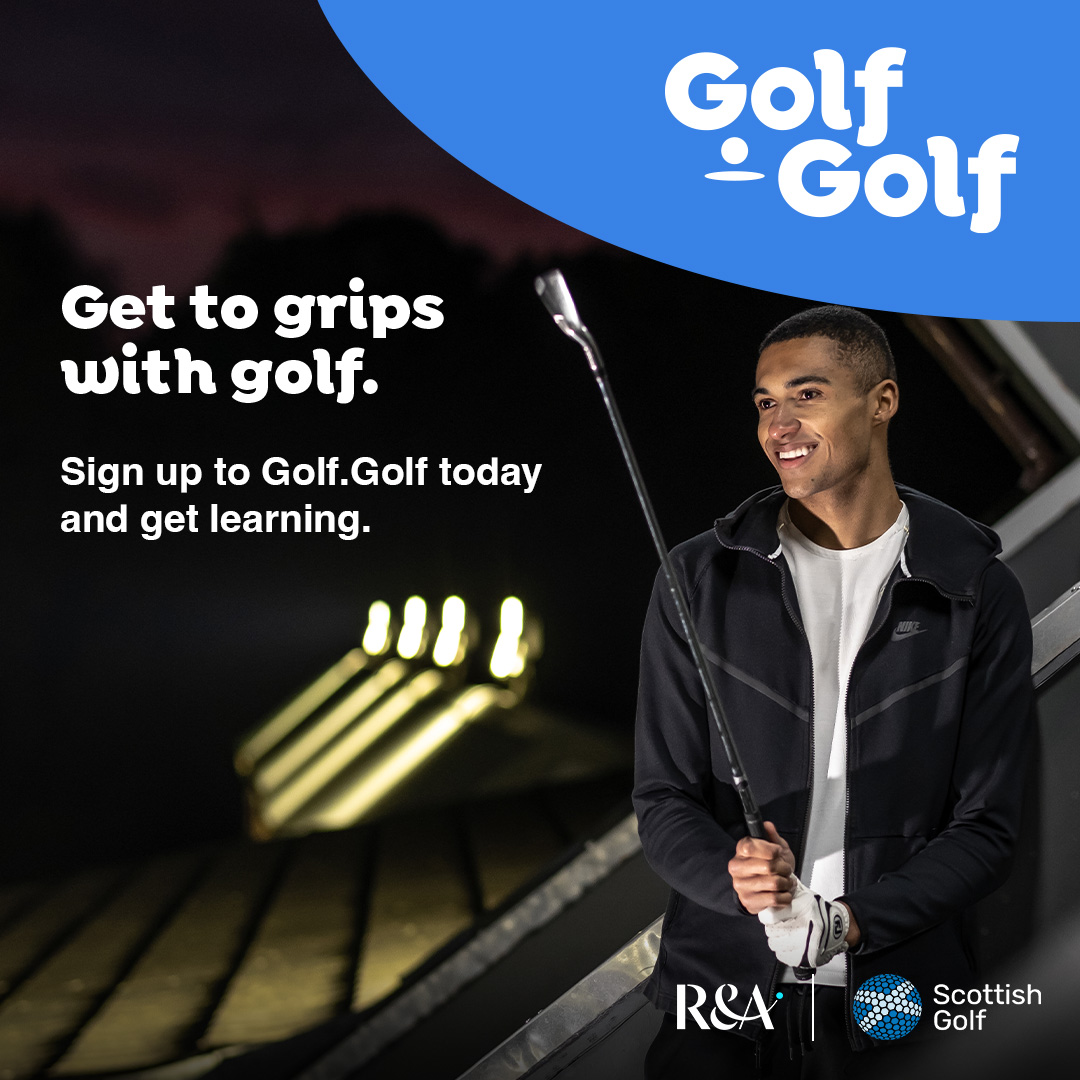 Looking for a way to learn to play golf in a friendly, welcoming environment? Carnoustie Golf Links is the ideal place to learn and to get the experience you are looking for. Our Golf.Golf beginner programmes and packages are designed to help golfers of all ages and abilities learn the beautiful game, with offerings for both adults and juniors. Please view our programmes below and click on the relevant links to find out more or email us at [email protected].
.
Get Confident In The Basics
(For All Adult's)
The get confident in the basics programme provides a fantastic first experience of golf where the focus will be on getting outdoors, having fun and learning the fundamentals of playing golf. This four-week programme will enable you to join a friendly group of likeminded people where you will develop your skills, feel more confident and enjoy the physical and mental health benefits that getting active through golf will bring. The cost of the programme is £60 per person and the maximum group size is 6. The dates of the next available programme(s) are shown below
Wednesday 3rd May – Wednesday 24th May – 6-7pm
..
Women's Get Into Golf
(For Adult Women)
We have a fantastic Get Into Golf coaching programme here at Carnoustie Golf Links which will allow you learn the basics if you are completely new to the game or continue your development in your golfing journey if you have played before! You will get the chance to attend weekly outdoor coaching sessions with our PGA Golf Development Team and also have the opportunity to play each week on our fantastic 5-hole developmental course "The Nestie". Our goal is to give you an opportunity to enjoy golf and these fun and engaging sessions will allow you to do that. Getting out on the course is something that we hope you will embrace as playing the game is definitely the best part! The cost of the programme is £50 per person and the maximum group size is 12. The dates of the next available programme(s) are shown below
Monday 17th April – Monday 8th May – 5-6pm, 6-7pm, 7-8pm
Monday 29th May – Monday 19th June – 5-6pm, 6-7pm, 7-8pm
Monday 14th August – Monday 4th September  – 5-6pm, 6-7pm, 7-8pm

.
One to One Beginner Sessions
(For All Adult's)
Our individual beginner lessons and packages, with Trainee PGA Professional Dan Morris, are a fantastic way for new adult players to get started in the game of golf. Covering the basics of the game, Dan will coach and mentor you to get more confident in your skills and technique, while showing you how to get onto the golf course and play golf. Please note, all beginner lesson packages must be completed within a 12-month period from when the first session is taken.
| | |
| --- | --- |
| Individual Beginner Lessons & Packages | Cost |
| 30 minutes | £20 |
| 1 Hour | £35 |
| Beginner Package - 4 Hours of Coaching | £120 |
Golf Taster Sessions
(For All Adult's)
Are you curious about golf but not sure what to do, or where to get started? Look no further, Carnoustie Golf Links is throwing open the doors for a Golf Taster Session so you can hear about our variety of beginner programmes and try golf in a relaxed environment with other beginners. Our welcoming coaches will show you around the facilities and will be on hand to show you how to grip a club and hit a ball. So come on down with your friends and find out what you've been missing. Try something new, you never know…you might love it! The cost of the session is £15 per person and the maximum group size is 8. The dates of the next available programme(s) are shown below.
Sunday 16th April – 9.30am-11.15am
Sunday 28th May – 9.30am-11.15am
Sunday 11th June – 9.30am-11.15am

The Carnoustie Craws Junior Golf Academy
(For All Juniors Under 18 Years Old)
Golf in Carnoustie isn't just for club members, it's open to all young people in Angus and getting involved in this great sport is simple. Through our fantastic My Pathway 2 Golf program, you will be able track your progress and develop your golf skills at your own pace, eventually leading you to become a skilled club golfer.  Once you've reached the promised land of having an official golf handicap, the possibilities in this game are endless and as a member of The Carnoustie Craws, you will be supported all the way to the top, if you choose to go there!