Looking for a way to learn to play golf in a friendly welcoming environment? Carnoustie Golf Links is the place to learn and to get the experience you are looking for.
.
Get Confident In The Basics
(Mixed Groups)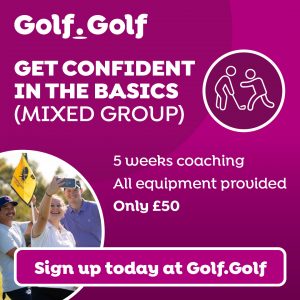 The get confident in the basics programme provides a fantastic first experience of golf where the focus will be on getting outdoors, having fun and learning the fundamentals of playing golf. This five-week programme will enable you to join a friendly group of likeminded people where you will develop your skills, feel more confident and enjoy the physical and mental health benefits that getting active through golf will bring.
£50pp
Saturday 20th August – Saturday 17th September – 5 weeks
..
Women Get Into Golf
(Women Only Groups)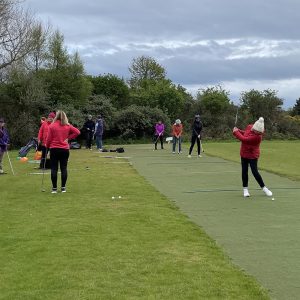 We have a fantastic Get Into Golf coaching programme here at Carnoustie Golf Links which will allow you learn the basics if you are completely new to the game or continue your development in your golfing journey if you have played before! You will get the chance to attend weekly outdoor coaching sessions with our PGA Golf Development Team and also have the opportunity to play each week on our fantastic 5-hole developmental course "The Nestie". Our goal is to give you an opportunity to enjoy golf and these fun and engaging sessions will allow you to do that. Getting out on the course is something that we hope you will embrace as playing the game is definitely the best part!
£50pp
Various Sessions – 4 weeks
.
If you would like to learn individually, please click HERE to book an individual session with one of our PGA Professionals.
If you would like to find out more about any of our golf development programmes, please contact [email protected]