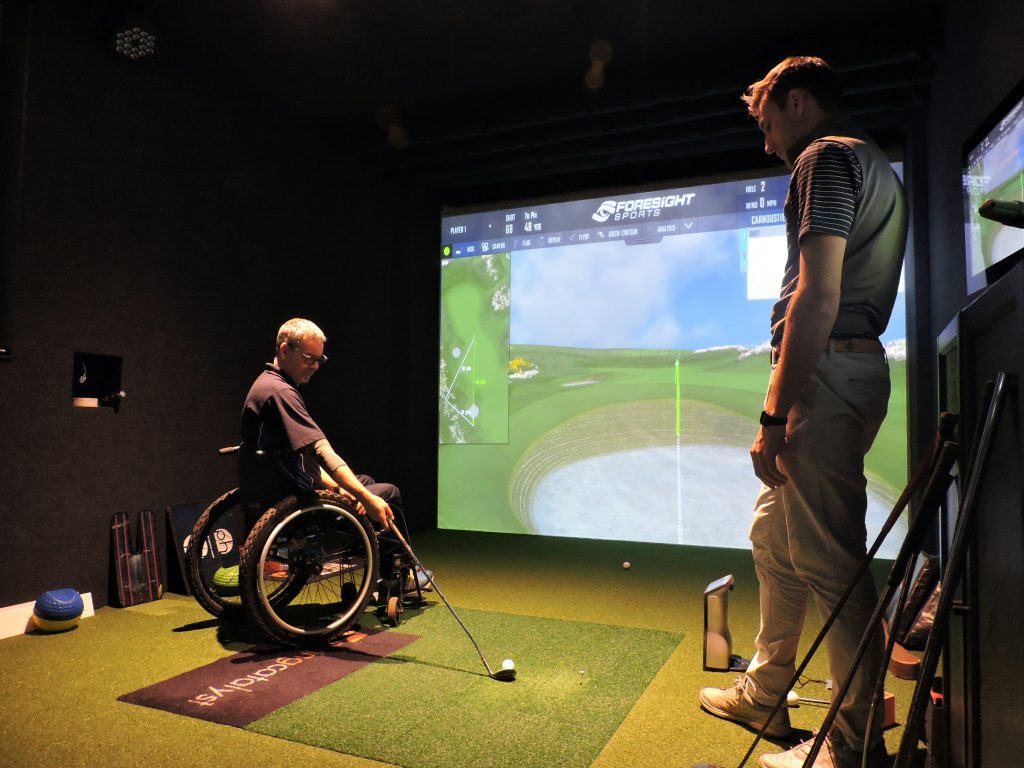 Along with our friends at Scottish Disability Sport and Dundee Dragons Wheelchair Sports Club we are proud to be offering specialised Golfers with Disabilities golf coaching sessions.
Led by our PGA Professionals in our Golf Development Team, participants will receive tuition on grip, swing and shot techniques whilst using the state of the art golf simulators within our Indoor Performance Centre and our fantastic 5-Hole development course, The Nestie.
Summer Coaching
Our summer coaching sessions begin on April 18th and take place on the Nestie Course located next to Links House as well as the Buddon course short game area. There is a 2 week break from these sessions starting on the 4th of July 2023 with sessions resuming on the 18th of July 2023.
Open to golfers in the local community with a disability from the age of ten years old and upwards, the sessions will take place on Tuesday evenings from 7-8pm. Clubs/equipment will be provided if required and the sessions are free to attend.
Please register your interest below and one of our team will be in touch in due course.