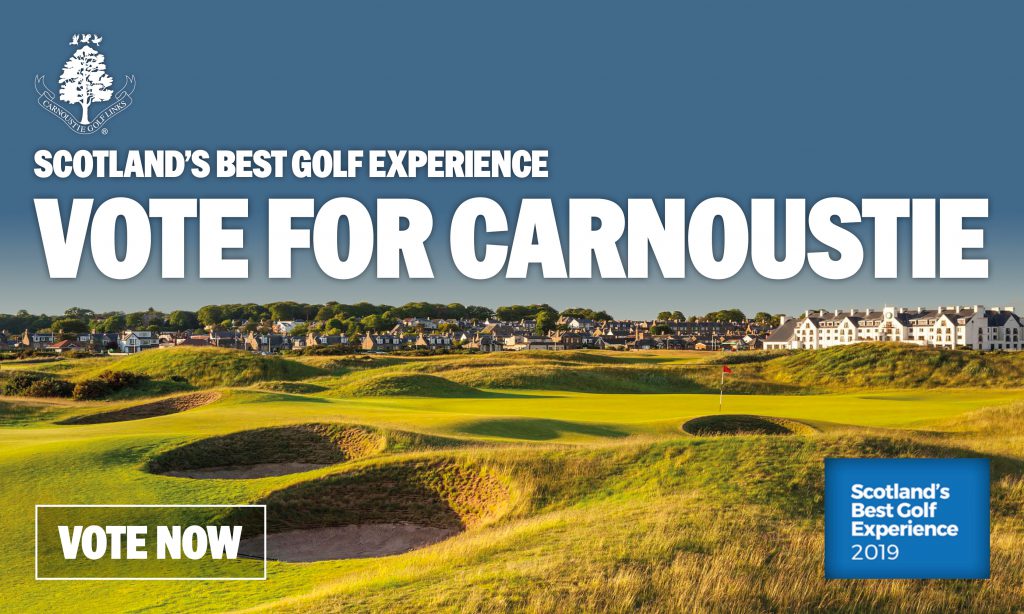 Nominate Carnoustie Golf Links for Scotland's Best Golf Experience!
Do you agree that our Championship Course is the best in its category, and that our Buddon or Burnside course is the very best course between £61-£100?
Furthermore, have you experienced our brand new facilities within Links House, including our Professional Shop and our restaurant, The Rookery?
If you think we provide the best experience here at Carnoustie, then we would love for you to vote for us! Just click on the image above or follow this link: www.scotlandsbestgolfexperience.co.uk
Scotland's Best Golf Experience rewards the Scottish golf clubs that provide the best day out for its members and visitors alike. What makes these awards truly special is that they are chosen by you, the Scottish golfing public – golf's most knowledgeable fans.
All you have to do is vote for the club or clubs that you believe deliver the best in a number of different categories, including 'Best Course', 'Best Clubhouse', 'Best Pro Shop' and so on. In other words, all the ingredients that combine to make a truly great day's golf.
Votes will be counted until the closing date Sunday 29th September, 2019 with the winners in each category then being announced at the 2019 Scottish Golf Tourism Awards Gala Dinner which takes place at Fairmont St Andrews on October 31st 2019. The club with the most votes across all the categories will win the prestigious Overall Best Experience Award.