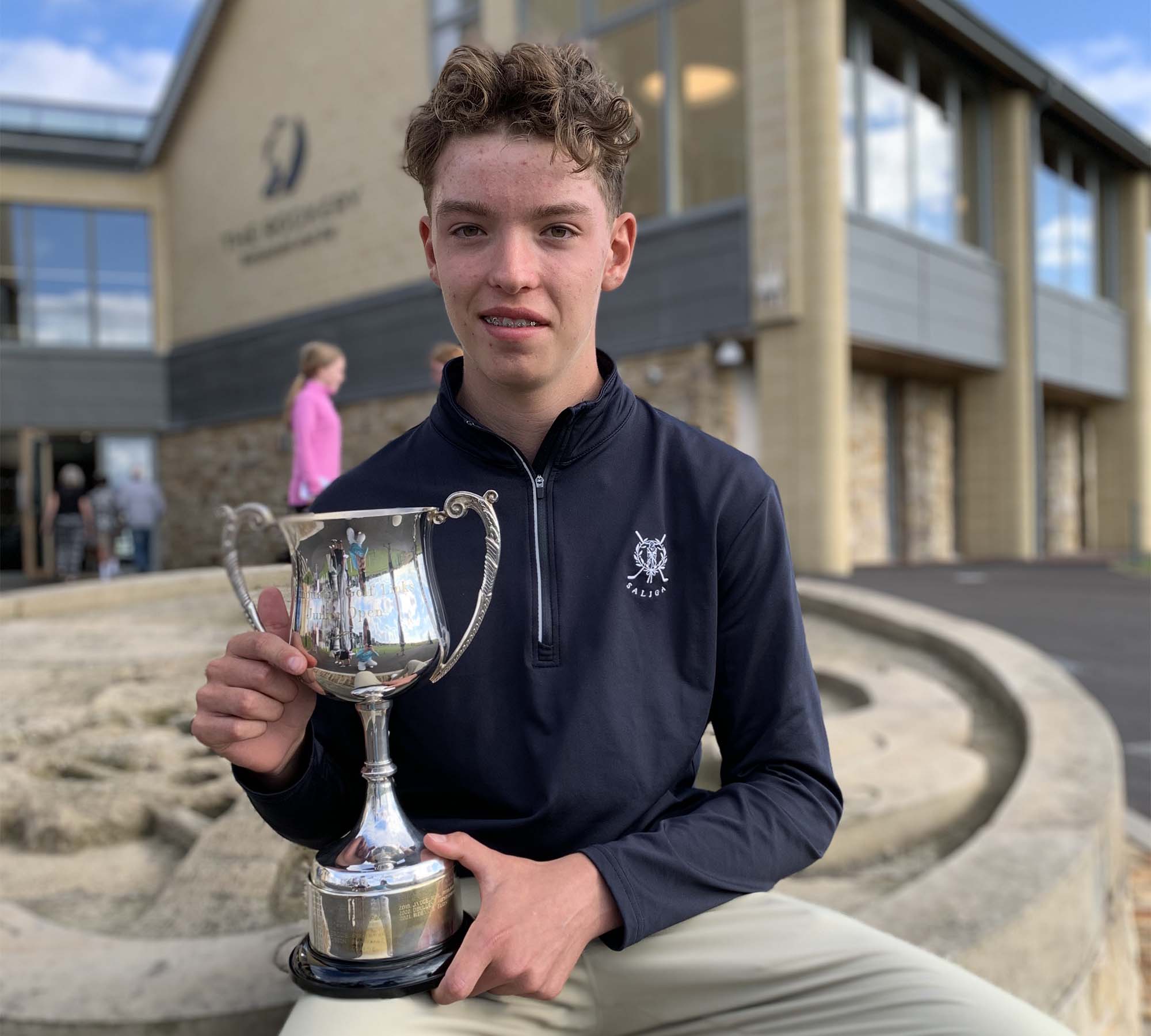 A stunning round of 66, saw Ewen Farquhar of The St Andrews New Golf Club claim victory in the 2022 Carnoustie Junior Open played over The Carnoustie Burnside Course. His 2 under par total pipped Zara Anand from India by 1 stroke. After two early bogey's at holes 3 and 4, Ewen came back strongly with four birdies in the closing 14 holes, including recording three 2's at the 5th, 9th and 16th holes. Rory Ferguson, representing the Carnoustie Caledonia Golf Club was the leading home player with a level par 68.
In the handicap 18-hole event, Arisha Virik, from Kenilworth Golf Club shot a fantastic net 60 and thwarted local Carnoustie Craws and Arbroath Artisans player Ben Teviotdale from claiming the title by just one stroke.
The Carnoustie Junior Open not only took place on The Carnoustie Burnside Course, but players also had the opportunity to participate in the event over The Carnoustie Buddon Course and The Nestie Course, depending on their ability and handicap. The Buddon Course hosted a 9-hole event for players with handicaps between 28 and 54, while The Nestie Course hosted a 5-hole event for players who are without handicaps and are just starting their journey in the game. Samuel Scott from Middlesborough Golf Club won the overall 9-hole event with a net 26 and in the 5-hole event, there were individual winners for boys and girls in five age categories. However, a special mention must go to Carnoustie Craws player Sebastian Brown, who at only 6 years old, had the best score of the day, covering The Nestie Course is just 18 strokes!
The Carnoustie Junior Open prides itself on progression. The competition challenges young golfers to come back year after year and move up through the levels of competition. The event is free to enter and this year over 113 players competed across The Carnoustie Burnside, Buddon and Nestie courses.