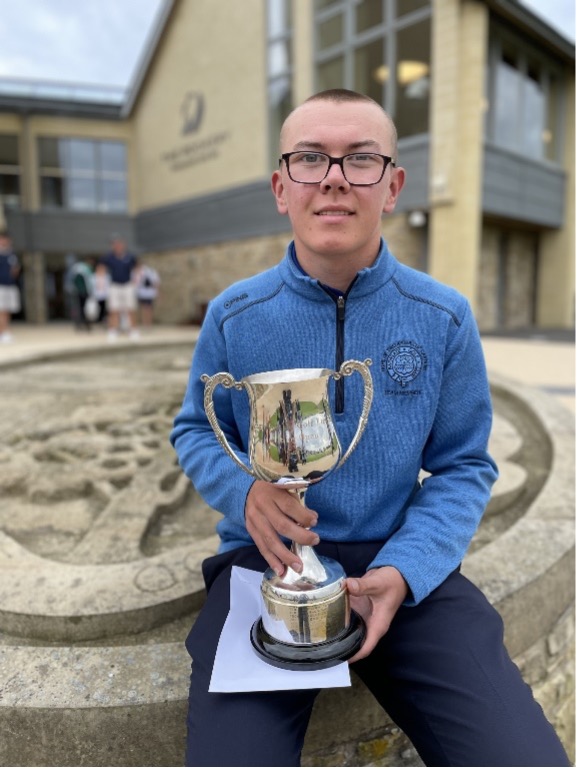 A stunning round of 71, saw James Wood of Bathgate Golf Club claim victory in the 2023 Carnoustie Junior Open over The Carnoustie Championship Course. His 1 under par total was good enough for a 4-shot victory over Ben Frost from Wentworth. Cole Stewart, aged 13 years old and representing the Carnoustie Caledonia Golf Club, was the leading home player with a 4 over par round of 76.
In the handicap 18-hole event on The Carnoustie Burnside Course, Lucy Moran, from Milnathort Golf Club shot a fantastic net 60 and thwarted Jessica Parsler from Braehead Golf Club on countback.
The Carnoustie Junior Open not only took place on The Championship Course and Burnside Course, but players also had the opportunity to participate in the event over The Buddon Course and The Nestie Course, depending on their ability and handicap. The Buddon Course hosted a 9-hole event for players with higher handicaps, while The Nestie Coure hosted a 5-hole event for players who are without handicaps and are just starting their journey in the game.
Six-year-old Lucas MaCaulay, who's Dad Callum triumphed in 2008 Scottish Amateur Championship at Carnoustie, won the overall 9-hole event with an amazing net 26! And in the 5-hole event, there were individual winners for boys and girls in five age categories.
The Carnoustie Junior Open prides itself on progression. The competition challenges young golfers to come back year after year and move up through the levels of competition. The event is free to enter and this year 175 players competed across The Carnoustie Championship, Burnside, Buddon and Nestie Courses.