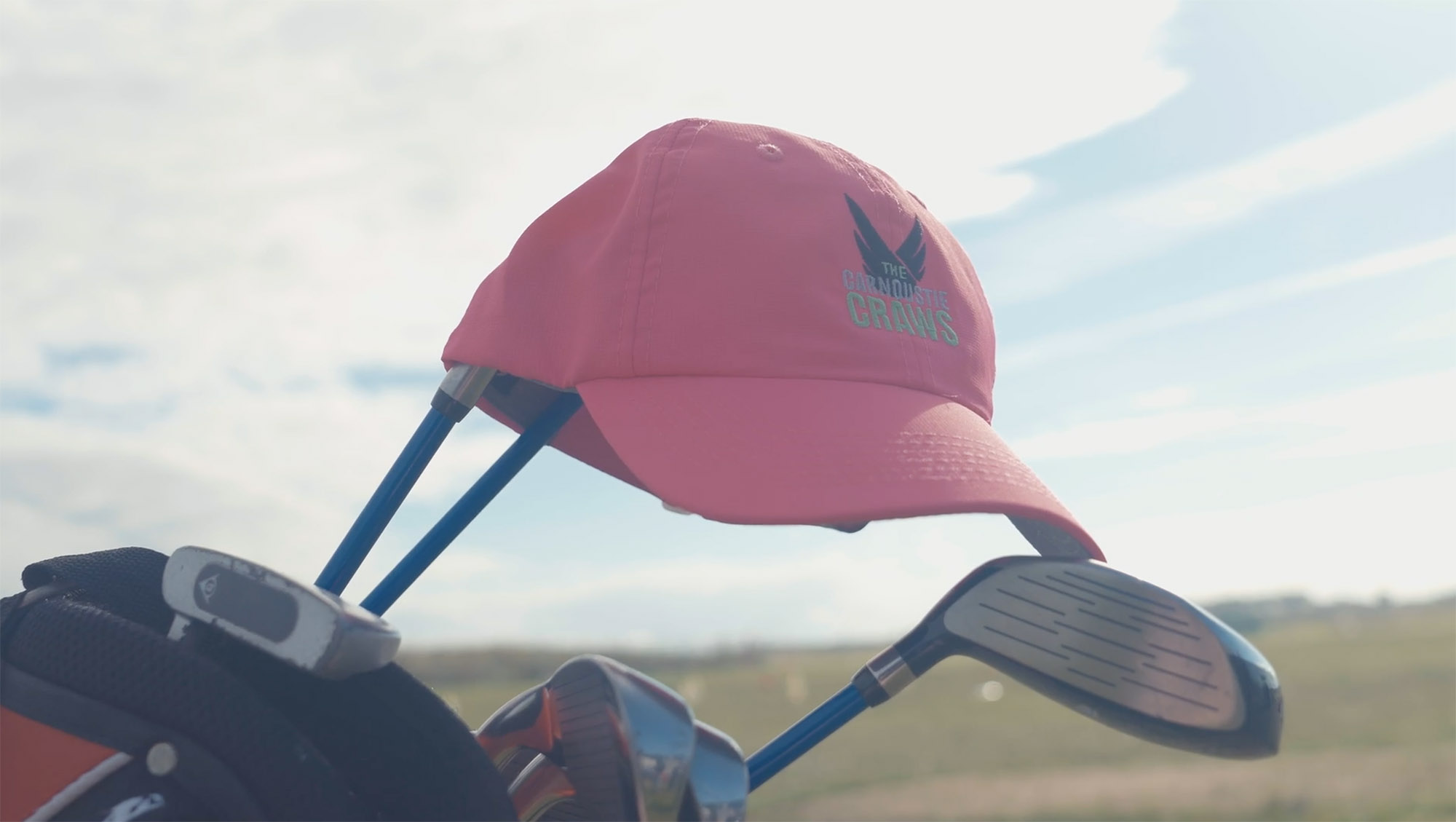 Carnoustie Golf Links are one of the newest venues to share their golf development story with Scottish Golf. This most recent video (watch it below) produced by the national governing body, shows how Carnoustie does not only focus on golf coaching as a development pathway for junior golfers in the sport, but also shares leadership and empowerment skills along the way.
Working with Jill Duke and the Empowerment Academy for Girls and with support from the R&A, Carnoustie's PGA Head Professional, Keir McNicoll, and his team deliver a programme that aims to address the drop off rates particularly of girls participation within golf.
This model has been designed by the team at Carnoustie working with Jill Duke, and this Scottish Golf case study of the programme shows how it works and why this is a fantastic model for others to follow.
Keir McNicoll, PGA Head Professional at Carnoustie Golf Links said, "At the start of this programme we were very aware of the drop-out rate of young golfers in their early teens, we wanted to address the issue, and in this case, particularly focusing on girls within the sport. Working with Jill has meant that we can create a virtuous cycle of girls inspiring girls within the game. We teach them not only how to play golf, but also about the wealth of other career and social opportunities available within the sport. In doing so, we hope that we can inspire a new generation into the game, those who are creative thinkers and strong leaders who will see the game grow and improve far into the future."
Michael Wells, Chief executive of Carnoustie Golf Links said, "Our Golf Development programme here at Carnoustie is something that we are very passionate about. We believe in growing the game in a sustainable way, making it accessible for anyone who wants to play. We want to break down the barriers that either stops people entering into the game or sees them drop-out in their early teenage years. This innovative new programme at Carnoustie has been extremely successful and is part of a number of different golf development initiatives that we run here. We've seen great success in our junior golf programme – The Carnoustie Craws – which welcomes over 300 junior golfers to coaching every week with approximately 80 of them being girls."
Jill Duke of the Empowerment Academy for Girls said, "By empowering and equipping our girls with skills for life and work, our Golf Ambassadors are well ahead of the game. They are designing their future now by being admirable teenage role models and creating positive impact on culture change – surpassing our initial joint aims. They are a credit to themselves and this was evidenced by their developed resilience when we pivoted online during lockdown. The success of our leadership programme is evident here in this fantastic case study. Our girls are coming out of lockdown more connected, skilled, engaged and committed to collaborate. The girls within this programme are proactive agents for changing the narrative around diversity and inclusion in golf, they have learned how to keep things social and fun, care for others and lead themselves. They are exemplary candidates for their chosen career pathways and have future proofed their potential through the sport of golf"
With three exceptional golf courses to choose from, including The Carnoustie Championship Course, it's no wonder that young golfers are inspired to get involved.
Carnoustie has always been passionate about their junior golf programmes and golf development as a whole, however, the past few years has seen their programmes grow from strength to strength.
Watch the video here