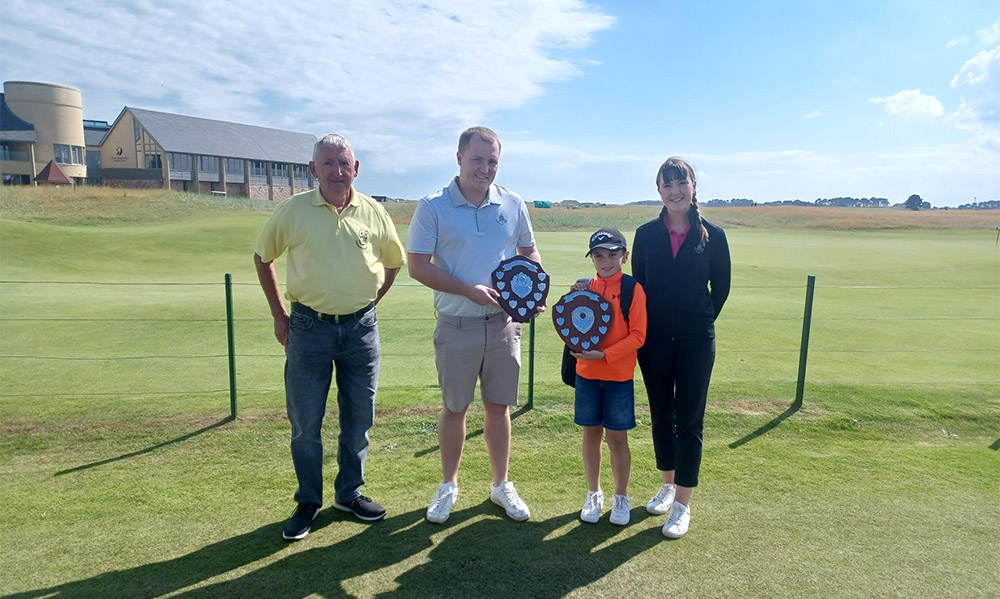 With the constraints of the global pandemic and subsequent lockdowns meaning that the Putting Competition was put on hold for two consecutive years, it has been a long time coming and it was wonderful to be back in full swing!
Planning for the competition began earlier in the year, with discussions between the Carnoustie Gala Committee and Carnoustie Golf Links. The competition took place on the public putting green, located on Links Parade, just along from Links House on Thursday 30th June 2022. Participants were invited to borrow clubs and balls from Links House and there was a small fee of £0.50 for juniors and £1 for seniors, with all money raised going to the Carnoustie Gala Committee – who will use the funds to support further fundraising activities.
In a bid to make the event even more accessible and encourage more involvement from the local community, the decision was made to extend the event from a 2-hour slot to a full day event.
The day turned out to be a wonderful success, with more than 114 people coming along to try for the title of Junior and Senior winner. In the end, it was Zac Tyrrell and Greg Docherty who took the winning titles home. Ed Oswald representing the Carnoustie Gala Committee kindly provided the shields for the winners.
Well done to Zac, who took home the junior category and Greg who took the senior title. Thank you to all those who came down on the day to take part, it was a fun-filled day and we hope you enjoyed it as much as we did!