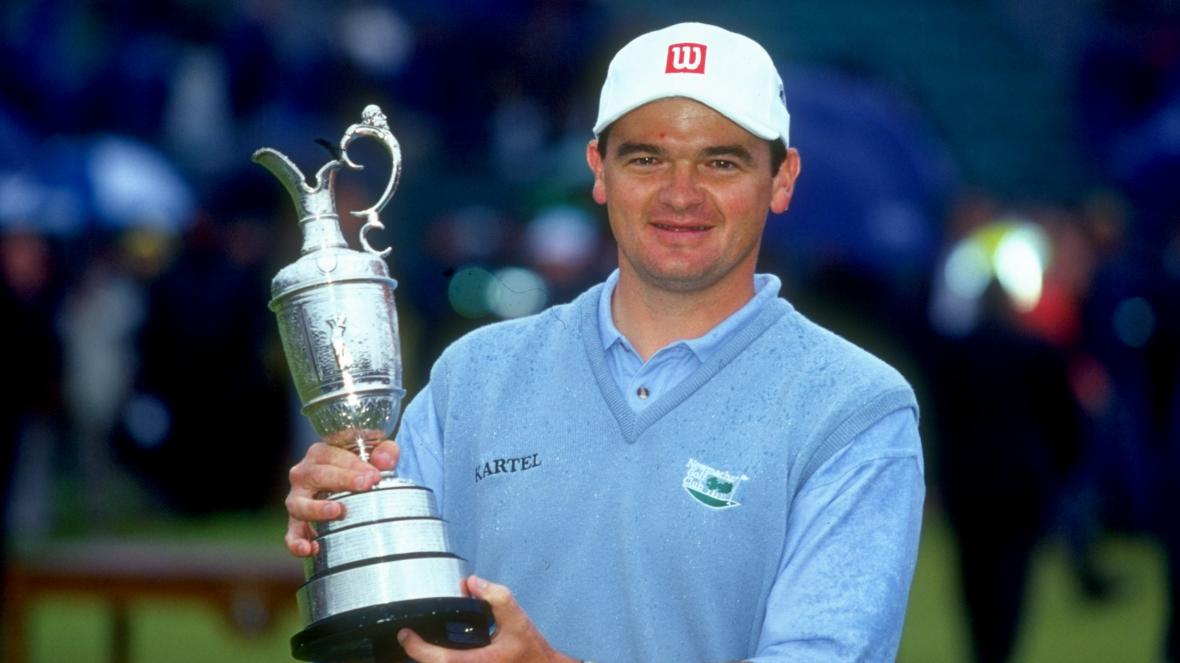 Today, Paul Lawrie and Carnoustie Golf Links announce a new relationship which will see the 1999 Open Champion represent them as their attached Touring Professional, becoming an ambassador for the Angus venue.
For Lawrie, whose career-defining moment occurred in 1999 when his famous 4 iron into the eighteenth green secured his Major Champion status, it's an arrangement which fits perfectly.
"I'm really thrilled to be able to wear the Carnoustie Golf Links logo on my chest and to promote such an historic and wonderful venue when I play events all around the world. Obviously, my own career is inextricably linked with Carnoustie because it is the scene of what is my greatest success as a golfer. I love this place anyway, because of my history with it but the ongoing investments by the Links over the past several years in their facilities and golf development programmes has stepped-it-up to another level altogether – the fantastic new Links House is what you'd expect of a world class complex and the three courses here are all excellent, not just the Championship Course which we know best."
"Junior development is also extremely close to my heart. My Foundation was born, largely, off the back of my Open success and to see the brilliant work being done by Carnoustie on this front is exciting. I look forward to being able to contribute to their great work within the local community around the inclusive golf development programmes, lending my own experience and insights to assist PGA Head Professional Keir McNicoll and his coaching team to help nurture future talent from the Carnoustie area. "
Speaking about the relationship, Michael Wells, Chief Executive of Carnoustie Golf Links said:
"We are delighted to partner with Paul Lawrie, as Carnoustie Golf Links Touring professional. At Carnoustie we want to be considered as a flagship for the modernisation of the game. By joining forces with Paul, we can work together and unify our collective commitment to innovation and golf development, and we look forward to working together to create maximum benefit for all"
Already a fairly regular visitor to Carnoustie, Paul who lives only an hour by car from the eight-time Open Championship venue has through this relationship further strengthened ties with the place which has played such an important role in his career and looks forward to getting back to rekindle his fondness for it as soon as lockdown restrictions are lifted.
Ends
Notes:
The Golf Development Team at Carnoustie Golf Links provide coaching and playing opportunities for everyone in the local Angus community. Juniors, women golfers, and golfers with disabilities are a huge part of the programme, along with many local season ticket holders.
Carnoustie's junior programme, The Carnoustie Craws Junior Academy, is one of the most impressive in the country with more than 250 children attending weekly coaching and playing sessions. It provides an opportunity for children to learn and fall in love with the game of golf. Offering free tuition to all children in the local community, 'The Craws' coaching sessions are intended as the early footsteps of an amazing and rewarding journey in this great game.
Paul Lawrie won the 1999 Open Championship at Carnoustie after carding a final round of 67, to come back from ten shots behind the leader, Jean Van de Velde (the largest final-round come back in Major Championship history) securing his play-off berth against Frenchman Van de Velde and Justin Leonard of the USA. His famous 4 iron into the eighteenth green, the final play-off hole, setting-up his play-off victory, a birdie putt of around 4ft for a three-shot winning margin.
In 2001, Paul established his eponymous Foundation which provides opportunities for youngsters to experience, enjoy and improve at the sport.
Paul Lawrie | Michael MacDougall | [email protected] | 07803786423
Carnoustie Golf Links | [email protected] | 01241 823604