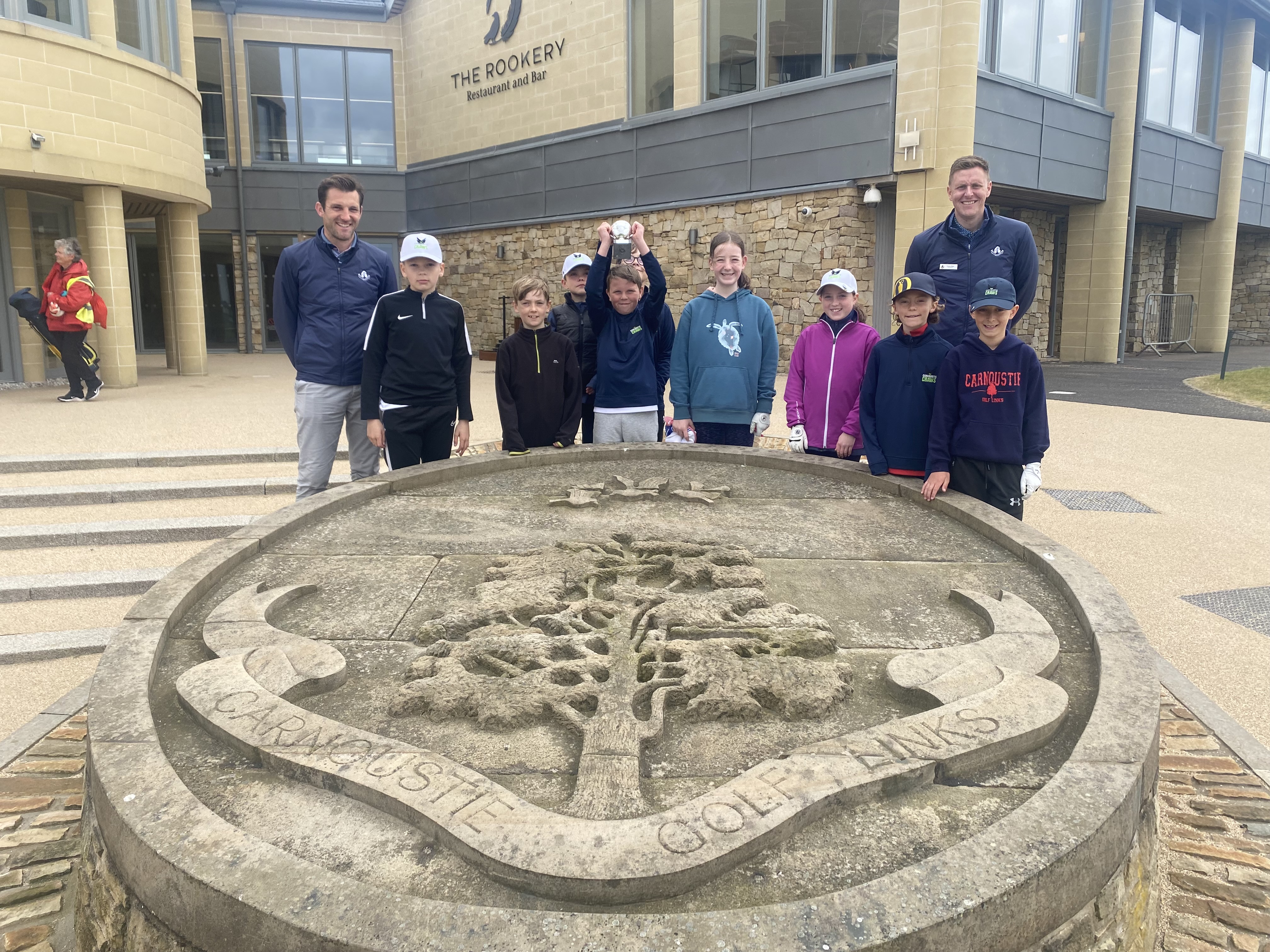 On Friday 9th June, Carlogie Primary School were triumphant in the inaugural Carnoustie Primary School Team Championship. In a closely fought contest played over 10 Holes on The Carnoustie Burnside Course, each team had 3 players representing their school. The event was played in the popular Texas Scramble format from the Black Tees. The three Carnoustie Cluster primary schools represented were Woodlands, Carlogie and Burnside.
The winning Carlogie team included Carnoustie Craws players Nairn Bell, Isla Bowman and Ethan Small. The team scores are shown below:
1st – Carlogie Primary: 42
Tied 2nd – Burnside Primary: 43
Tied 2nd – Woodlands Primary: 43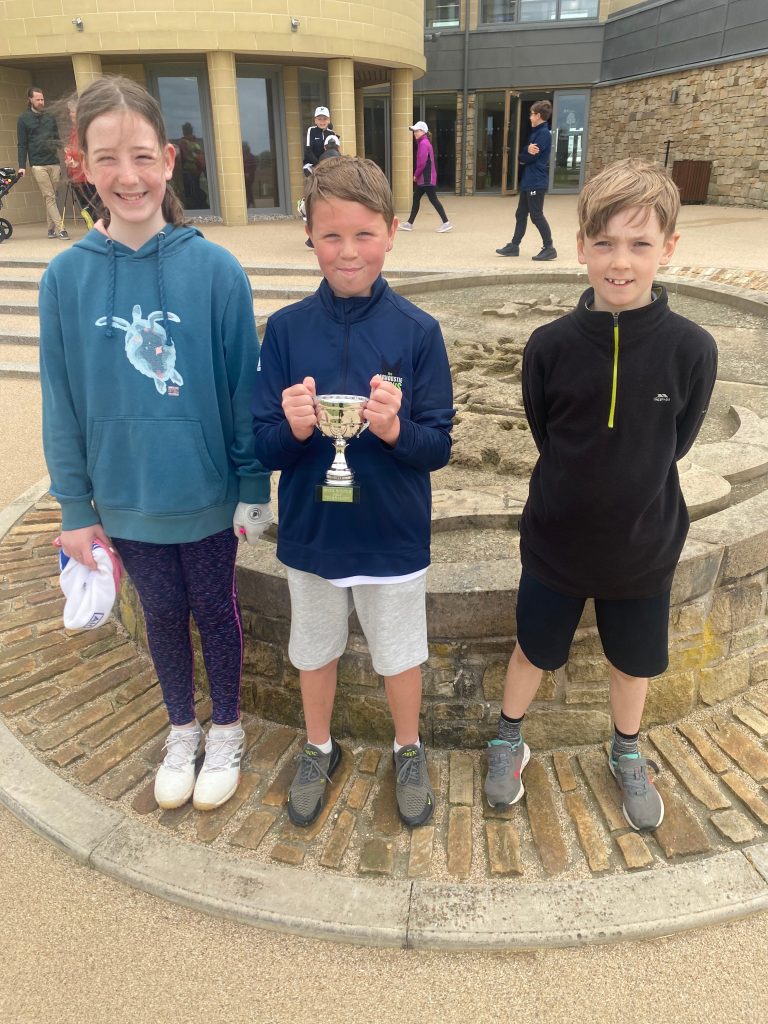 It was the first time the competition had been played in a number of years and was an event Carnoustie's Head PGA Professional, Keir McNicoll, was keen for the local schools to get back involved with. "We have an abundance of keen and talented junior golfers in our Carnoustie Craws Programme and giving them an opportunity to represent their school in a team format is something we thought the young golfers would love to do. Re-establishing the Primary School Team Golf Championship, helping the event grow and supporting Carnoustie Active Schools Coordinator Jamie McLaren in all his initiatives in the schools community is a real priority for the Carnoustie Golf Development Programme."
Alongside the Primary School Team Golf Championship, pupils from all schools were also invited to visit the Links and enjoy The Carnoustie Nestie Course in a fun event designed to be inclusive for all children in the community.