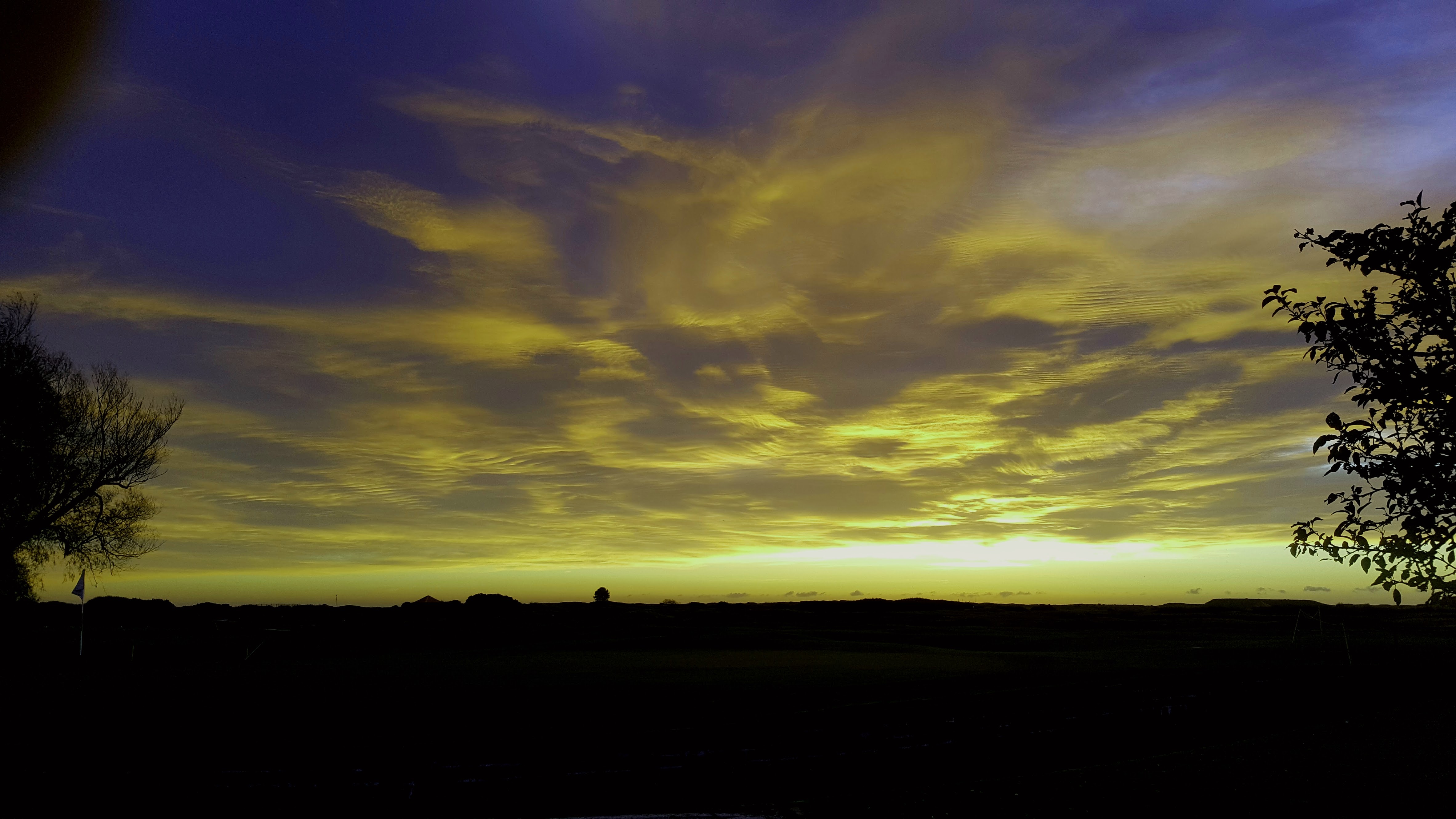 Happy new year folks and I hope Santa was good to you all.
We're back into the swing of things now that the festive season is over and prep continues ahead of this summer's main event. Since my last blog we've had a bit of a rough time with frost, meaning that frustratingly we had to close the courses for seven days due to a combination of frost/ice/unsafe ground.
I'd like to take this opportunity to answer a question that many of you have been asking recently; why do we put the pins on the winter greens instead of just keeping them on the main greens?Well…
Trafficking on grass when the leaf is frozen (rime) damages the leaf by bruising and/or breaking it and in the case of the very fine, desirable grasses such as Red Fescue which is at its weakest in the winter anyway, the damage can be severe enough that it often can't recover in the spring thus resulting in the plant dying. Similarly, pitchmarks to frozen grass have a similar outcome.  These wounds all make the grass plant more susceptible to disease, normally fusarium patch, which is very destructive and can cause serious scarring to turf surfaces.
Levels of play at Carnoustie Golf Links has increased substantially as a result of the increased number of season ticket holders and a higher percentage of golfers wanting to play all year-round. The increased traffic alone puts the fescue under more stress but it is really put under pressure by being played on when its leaf is frozen. Fescue, along with the sand base it grows on, is one of the underpinning ingredients of links golf along with sustainable greenkeeping and should therefore be given as much encouragement and protection as possible to ensure it thrives.
On experiencing a white frost (rime) – pins to be put on winter greens prior to play and remain so for the rest of the day.
On experiencing a hard frost – pins to be put on the winter greens until the day after the frost has fully thawed from the soil.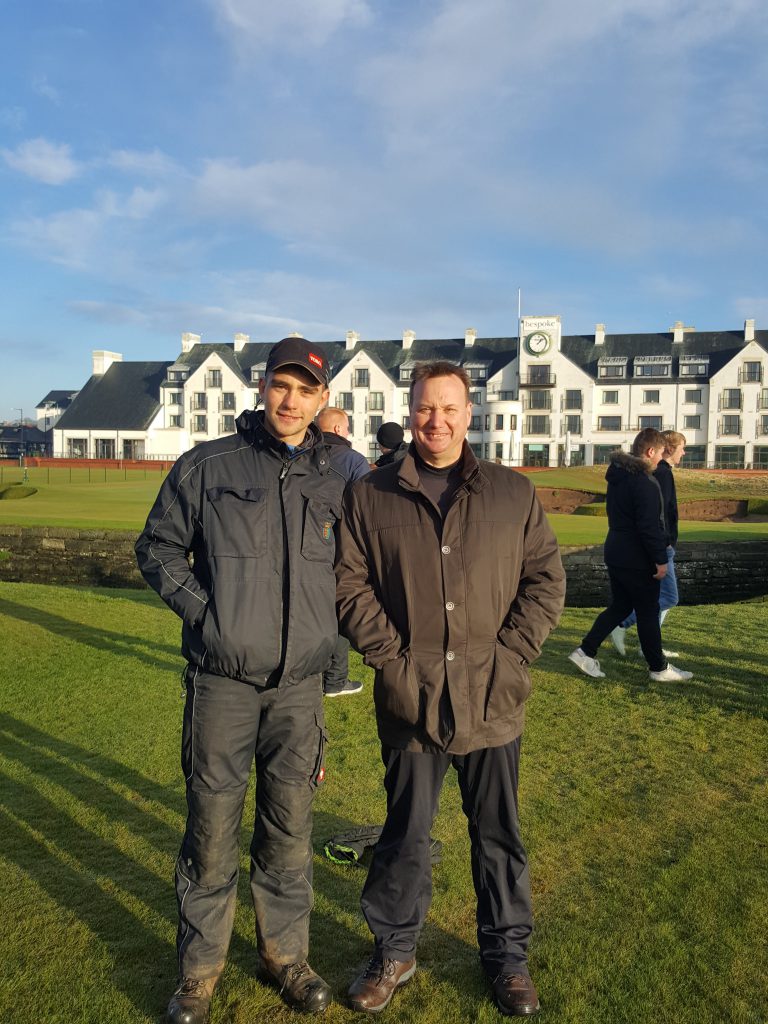 Back on the course, the frozen ground was a problem for our bunker building especially with six left to build in order to meet our Christmas target. What was even more frustrating was that the last attendee of our bunker camp, Tristan Martin (pictured, left) had made the long trip north from Royal Cinque Ports in Kent to experience some bunker building on our famous links.
At least he knows how to dig out bunkers! Tristan was maybe a little thankful that the ground was hard as provided him with the opportunity to go and visit Kingsbarns, the majority of the courses at St Andrews and Panmure, a course that is affiliated with Royal Cinque Ports. Tristan was also involved in a course walk with students from Elmwood College looking at bunker placements on the Championship Course. Thanks for your help Tristan.
The frosty weather did allow us to get on with the last of the gorse removal and meant we could prepare the areas, where the gorse has been removed, for turf to close up a lot of the open scrapes that have been left. We also managed to put out our new bird boxes around the course – a job that was badly needing done.
The contractors have been back working on the mounds at 8th/12th and we received a delivery of turf this week to be used on this area. The guys have already been cracking on with it, as you can see above! Fibre optic cables are also being installed just now around the course…it's all go, the festive season is already starting to feel like a distant memory.
Finally, here's to what should be a very exciting 2018 and there will be plenty more Boathy's Blogs to come, so keep your eyes peeled.
Words by Craig Boath, Head Greenkeeper of the Championship Course