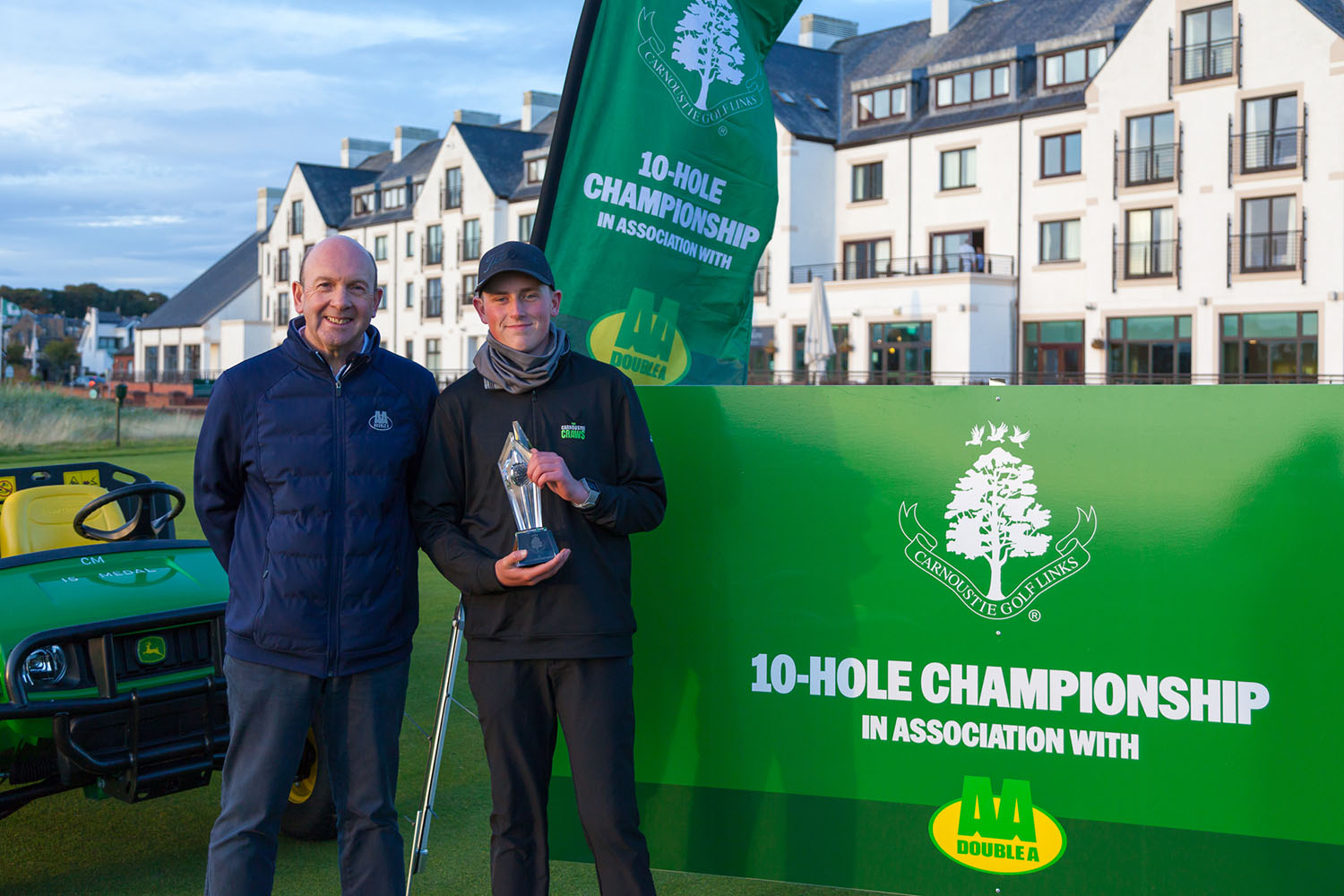 The second annual 10-Hole Championship, in association with Double A took place on Saturday 8th October 2022 where Finlay Elrick took the top prize and became the second ever winner of the event.
The final play off saw Finlay battle against Andrew Lamont, Neil Farquharson and Norman Herald – all of whom played some fantastic golf during the 9-hole Stroke Play stage of the competition.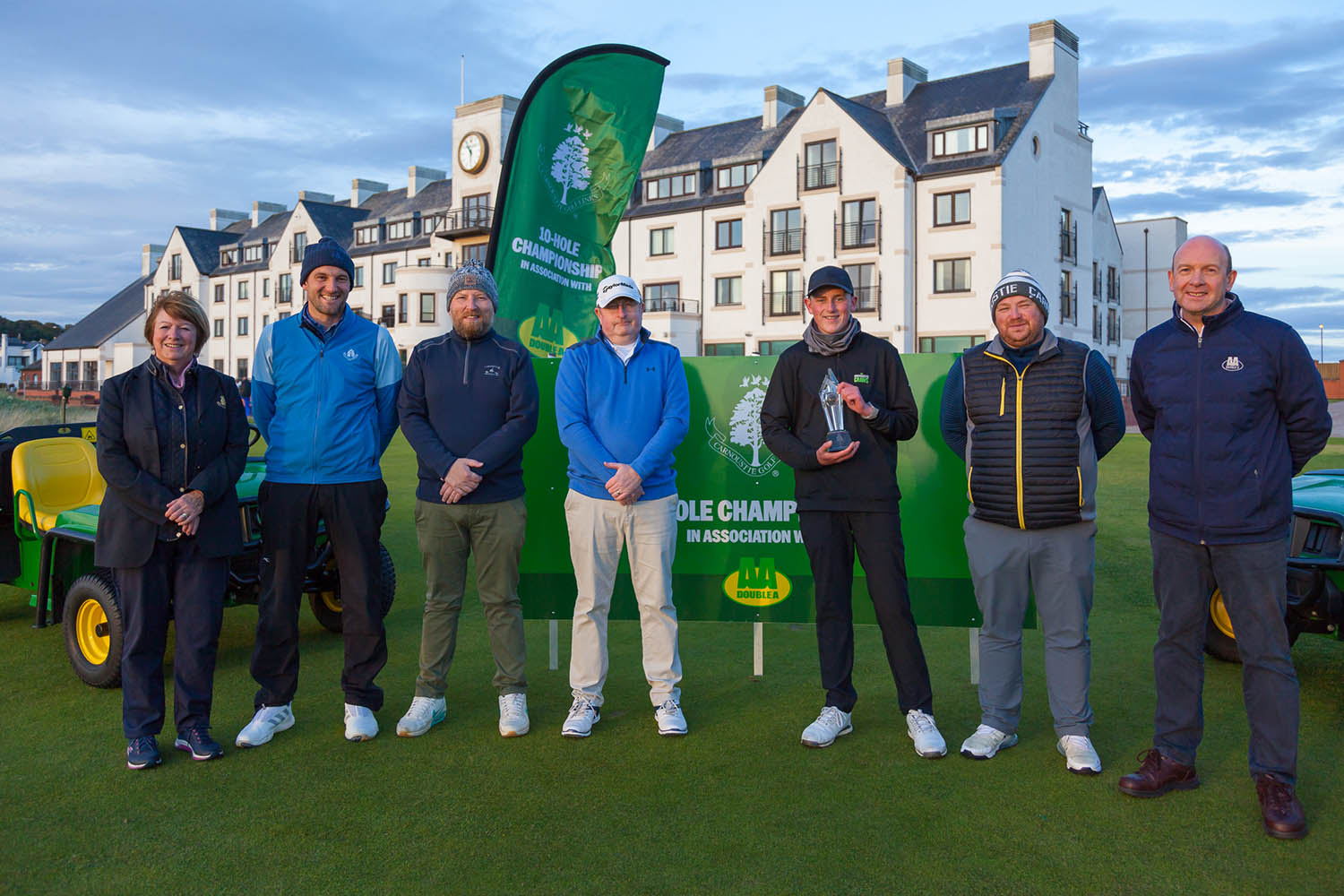 In the end, there could only be one champion and emerging from the playoff as our second winner of the Carnoustie Golf Links 10-Hole Championship was junior golfer and member of the Carnoustie Craws, Finlay Elrick. A fantastic finish to an event designed to give all our Season Ticket Holders a chance to compete, no matter their age, gender or ability.
This weekend, we witnessed an extraordinary day of wonderful golf with everyone having a great time. Thank you to everyone who came along to play and also to those who supported the players.
The Carnoustie Golf Links 10-Hole Championship was inspired by the course's original architect, Allan Robertson, who laid out the first 10 holes in 1842 (although the first record of golf played at Carnoustie dates all the way back to 1527). The unique routing of the course saw competitors play the 1st, 2nd, 6th, 7th, 14th, 15th, 16th, 17th and 18th holes, with the final 10th hole play-off taking place on the 18th hole.