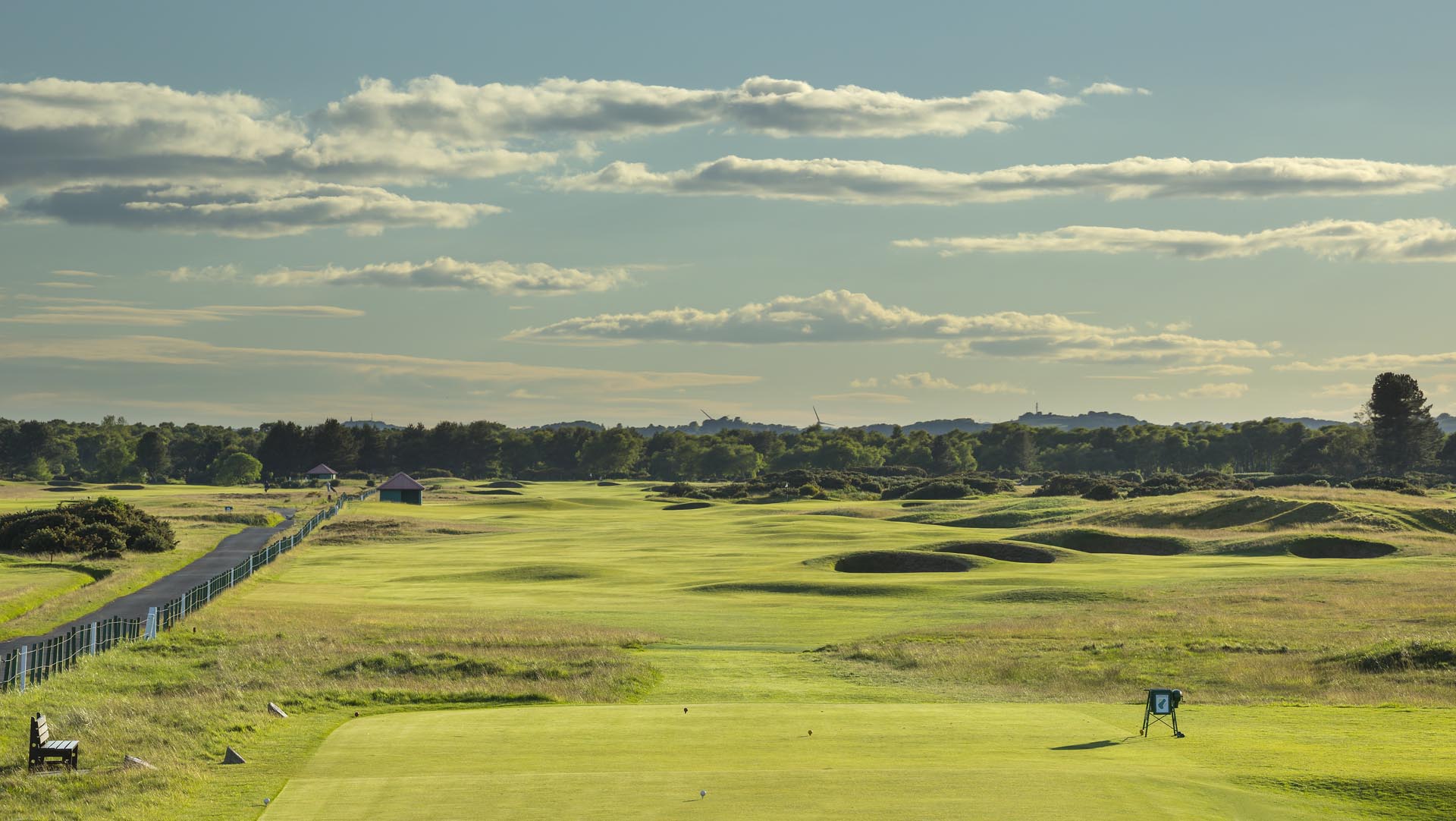 On a dreich evening at Carnoustie Golf Links, Will Porter won the Ben Hogan Trophy for the second time in three years.
A steady round of 75 on the Championship Course gave Porter a two-shot victory over current Links Champion and former Ben Hogan Trophy winner, Dan Lawrence.
But it was Lawrence who made history with one of the greatest Hogan Trophy rounds ever witnessed, shooting a faultless four under par 67.
To put that score into context – the Ben Hogan Trophy is as tough a test as they come for Season Ticket Holders at Carnoustie as it is played from The Open Championship tees, which this year was 7,401 yards in length.
In last year's The 147th Open, of the 470 rounds played, just 10 were rounds of 67, while a further 10 were lower than 67.
While in the 2015 Amateur Championship held on the Championship Course, only a handful of players managed a round of 67.
Lawrence was absolutely delighted with his performance, describing the round as his best ever and paid tribute to our own PGA Teaching Professional Stuart Milne who assisted Dan with a last minute tune-up ahead of his tee time.
Porter came into the Hogan Trophy Round sitting second behind Connor Gemmell, with rounds of 75 and 66 on the Championship and Burnside Courses respectively putting him in a good position ahead of the third and final round.
After shooting 36 through the front nine, Porter continued playing solid golf on the back nine until it came to the famous finishing hole of the Championship Course and made an uncharacteristic quadruple bogey eight. Despite the hiccup, the 2017 winner held on to claim the trophy once again.
Speaking after his victory, Will said: "It feels great to win the Hogan Trophy again. I am very lucky to get to play at Carnoustie and really enjoy playing from the Hogan tees, you don't get that opportunity very often.
"I played really well for 17 holes and then had a tough go down 18. I lost two balls off the tee and ended up making an 8. It's a tough hole from all the way back, but I'll learn from the mistake.
"I was excited to being playing in this competition again, Ross Dallas is a good friend and it's been a while since we have played together so it was nice to be grouped with him. I had not met Connor Gemmell before the Hogan Round, but we got on great and had fun playing together. They were both understanding and helpful on 18 when I was making a real mess, I'm very grateful for that!"