The Professional Shop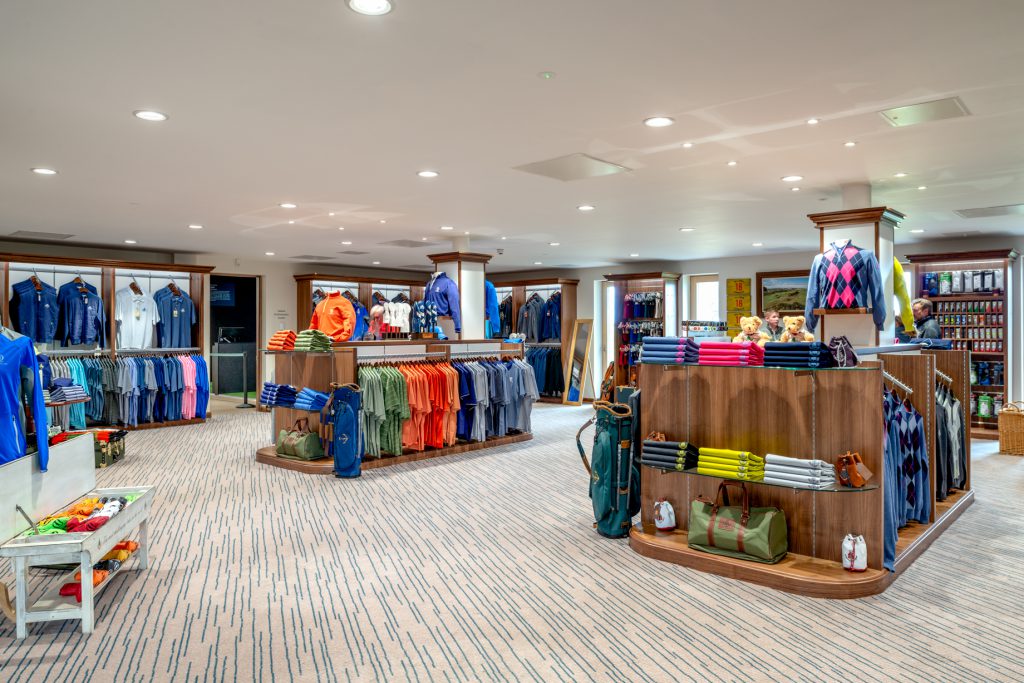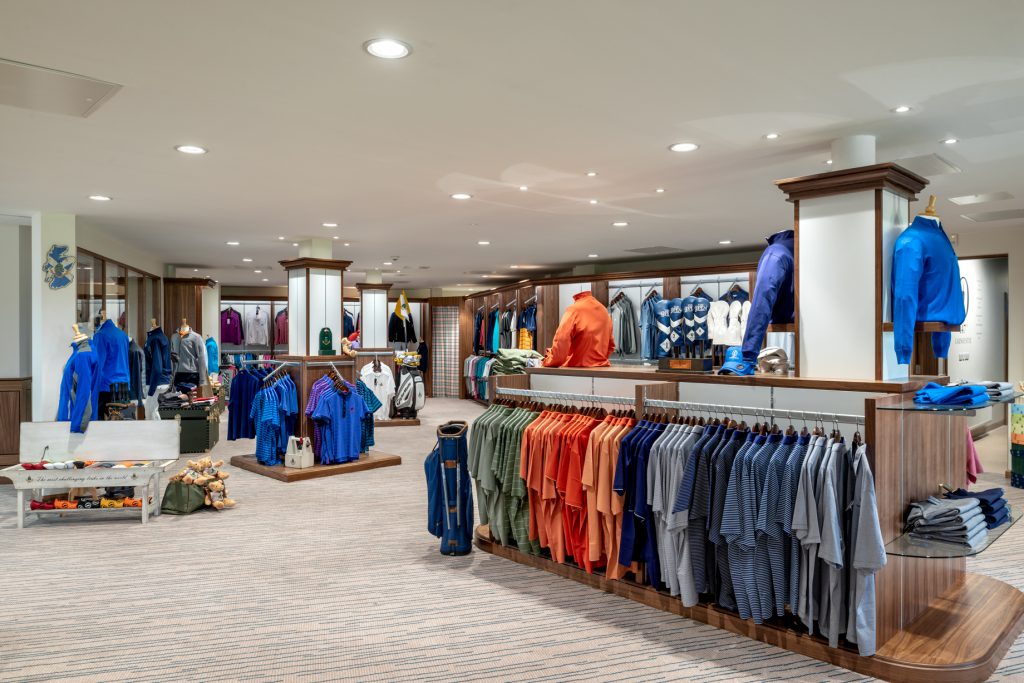 The Professional Shop at Carnoustie Golf Links is the only place in the world where you can get official Carnoustie Golf Links merchandise. We offer a wide variety of men's and ladies' apparel from brands such as Adidas, Peter Millar, Johnstons of Elgin, Greyson, Kjus and Calvin Klein. In 2019, we introduced our exclusive The Carnoustie Open Symbol Collection.
As well as apparel, we offer a range of accessories, prints and glassware. Providing the perfect gift for the golfer in your life.
If it's something for the budding junior golfers you're looking for, in 2019 we launched our exclusive Carnoustie Craws junior apparel. Originally created for our Carnoustie Craws Junior Golf Academy, now all kids can look the part in hoodies, t-shirts and caps.

Further to the apparel and accessories on offer, The Professional Shop houses our Indoor Performance Centre. Featuring seven state-of-the-art Foresight simulators, the Performance Centre is the perfect practice facility and warm-up area.
Opening Hours
Summer Hours (Late March-October)
Open
Closed
Monday
06:45
20:00
Tuesday
06:45
20:00
Wednesday
06:45
20:00
Thursday
06:45
20:00
Friday
06:45
20:00
Saturday
06:15
20:00
Sunday
06:15
20:00
Winter Hours (November-Early March)
Open
Closed
Monday
07:45*
20:00
Tuesday
07:45*
20:00
Wednesday
07:45*
20:00
Thursday
07:45*
21:00
Friday
07:45*
20:00
Saturday
07:45*
20:00
Sunday
07:45*
20:00

*or 15 minutes prior to first tee time