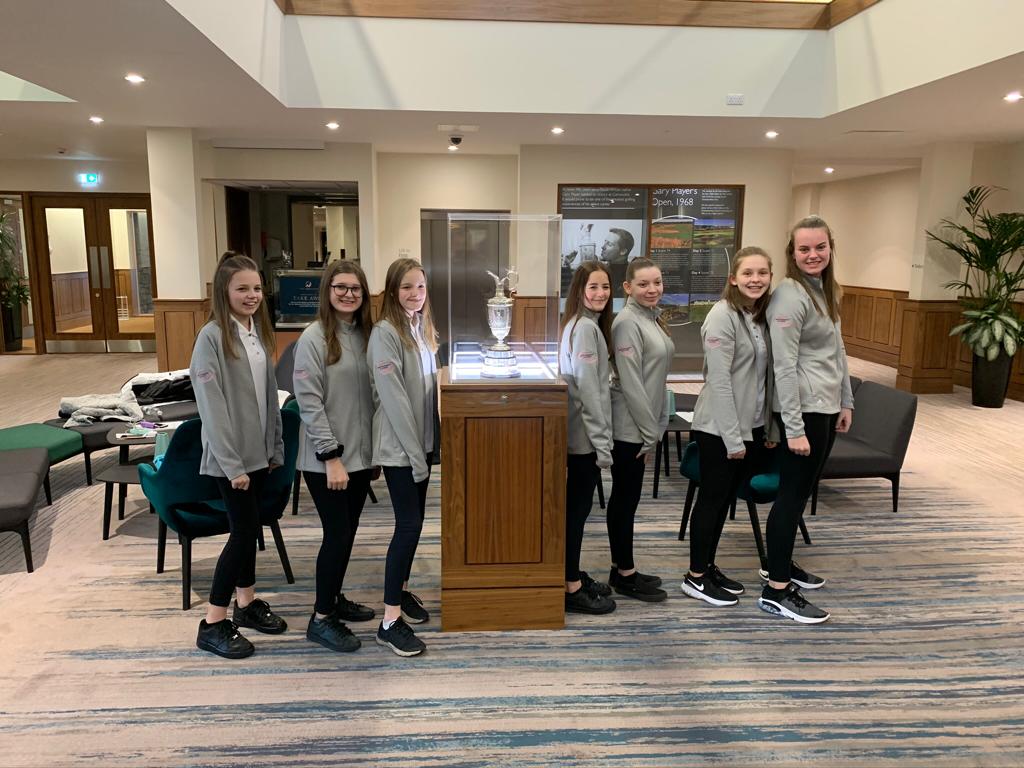 Join us for our Girls Golf Hub March Sessions!
P1-P3 – Sunday 13th March from 1.00pm-3.00pm
P4 and older – Sunday 20th March from 1.00pm-3.00pm
Open to all girls who want to join us to;
Play games ⛳
Make friends 👯‍♀‍
And Most Importantly, Have fun! 😎
The sessions will be led by girls from our Empowerment Academy (shown in the picture above) and supported by our Empowerment Academy Coach Jill Duke and PGA Professionals.
Please click appropriate link below to complete the doodle poll to indicate your attendance.
P4 and Older session – 20th March
The session will be limited to a maximum of 30 girls and is free of charge to attend. Equipment will be provided if required. If you have any questions regarding the camp, please contact [email protected].