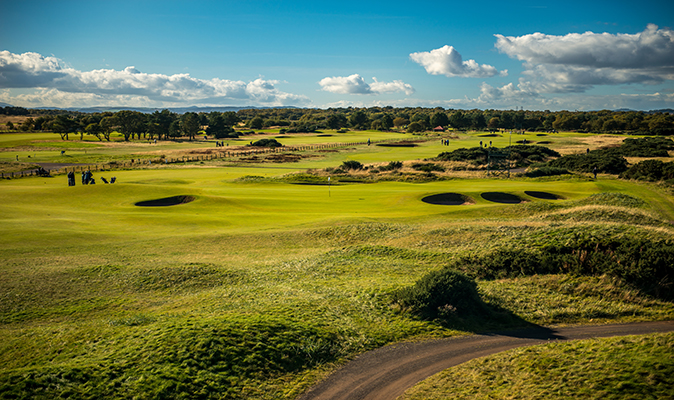 An exciting opportunity as a qualified greenkeeper has become available to join the team at Carnoustie Golf Links.
This role is a permanent position, beginning 4th April 2022 and the successful applicant will work an average of 37.5 hours per week. In this role, weekend work will be expected throughout your employment.
The candidate should have:
NVQ Level 2 or equivalent experience
PA1, PA2 and PA6 spraying certificates
A provisional drivers licence
Good knowledge of modern turf grass machinery
The normal duties of this role may include, but are not limited to:
Operating powered equipment and vehicles in the maintenance of golf course putting greens, collars, tees, fairways and rough areas
Operating other equipment, including hedge cutters, strimmers and ride-on mowers
Changing the location of tee-markers and general set up of the courses, ensuring they are suitable for play
Bunker maintenance
Assisting in the construction of greens, tees, fairways and general landscaping, preparing root-zone, turfing or seeding and maintaining plants, trees, and general debris
Driving/operating the vehicles required for golf course maintenance and transporting resources. Such vehicles include buggies, utility vehicles, ATVs and tractors with associated attachments
Other duties delegated by senior management in accordance with the needs of the organisation
At Carnoustie, we pride ourselves on being a world leading golf destination, holding our values of Authenticity, Inclusivity, Sustainability and Innovation and Development at the heart of all that we achieve. Joining our team would mean upholding these values in all aspects of working life, striving to enhance our customer experience in every way possible.
If you are interested in applying for this exciting role please email [email protected] with your CV and Cover Letter no later than the closing date for this position on the 1st February 2022.